December Reopening: Manchester City Centre Retail
Date & Time
From Wednesday 2nd December Manchester retailers across the shopping district will reopen in time for Christmas shopping.
CityCo and Manchester Business Improvement District continue to work with members, levy payers and partners to ensure a safe, welcoming and hopefully busy return to trading. The council, police and transport bodies are aware of the likely increase in footfall and potential peak periods over the three remaining weeks before Christmas.
For any enquiries and assistance around the reopening, please get in touch.
CityCo members: 
operations@cityco.com
07917 058 412
BID members:
Phil.Schulze@cityco.com
07764 977556
Andrew.McDermott@cityco.com
07807 700535
Core Retailer Opening Hours
Retailers are extending their opening hours in many cases, with both an earlier start, and later closing.
DOWNLOAD ON THE RIGHT/BELOW (IF ON MOBILE)
2nd December – 5th January opening hours from core retailers Manchester Arndale, Boots, TK MAXX, Top Shop, NEXT, Selfridges, Primark, M&S, Adidas, Debenhams, Harvey Nichols, Nationwide, Barclays, Lloyds Bank.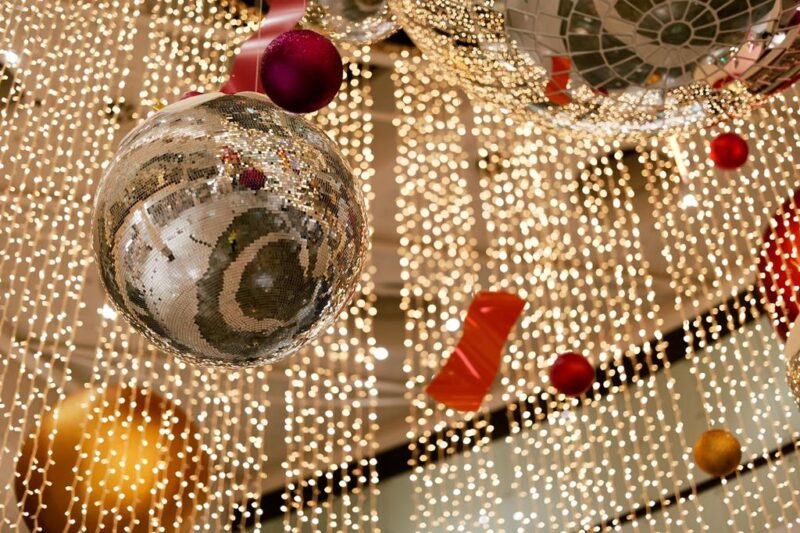 Covid Marshalls
Manchester City Council will have a team of ShowSec 'Covid Marshalls' on the streets everyday to patrol the highest footfall areas, advising people on how to act in a Covid secure way. The team are briefed on the latest regulations and Tier restrictions.
The Marshalls will be able to advise members of the public where they see unsafe practices, notify authorities of emerging issues such as overcrowding, and give advice to businesses where required. They do not have any enforcement powers, but will be able to escalate concerns to colleagues.
Manchester BID's team of City Hosts will also be around the streets to help welcome and direct visitors.
For enquiries, please email operations@cityco.com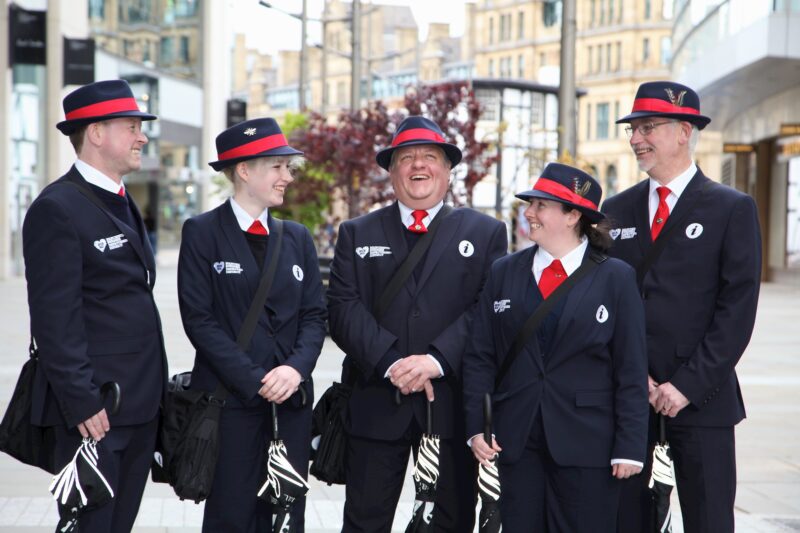 Street Safety
All retailers have in-place Covid secure regimes, including compulsory mask wearing for customers, one-way systems and enhanced cleaning regimes. Plans have been made for external queuing outside stores, with 'Safe Distancing' floor stickers being provided by the BID, and Manchester Arndale to its tenants.
If you are a member of the BID and require extra floor vinyls, please email andrew.mcdermott@cityco.com.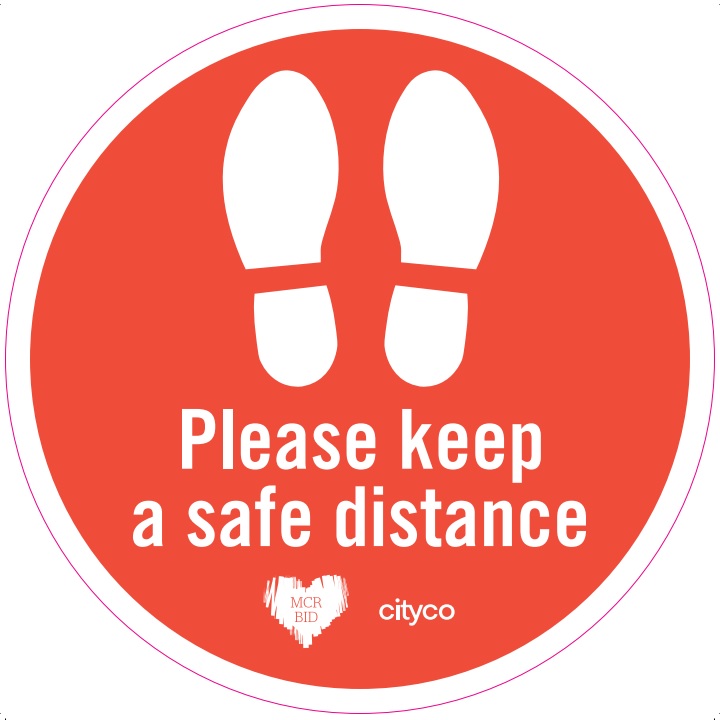 Street Engagement Hub
Manchester's Street Engagement Hub will be operating as usual in the city to help assist with vulnerable people.  The Hub is a partnership involving charities, drug and alcohol services, the Police and Council – working together to reduce begging and anti-social behaviour.
Whilst operating your business, if you have a concern for an individual who is begging, please email: begging.citycentre@gmp.police.uk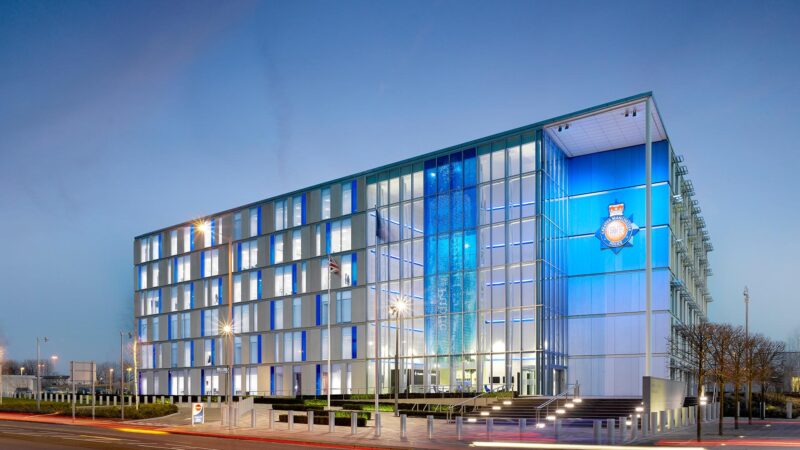 Big Change MCR
As the city centre reopens, CityCo and the BID will continue to support Big Change MCR, a charity fund which helps people who are sleeping rough, off the streets and into accommodation.
Donations to BigChangeMCR help to fund rent, deposits, beds, training and a host of other items which help people build a life away from sleeping rough.
To donate: localgiving.org/charity/macc/project/bigchangemcr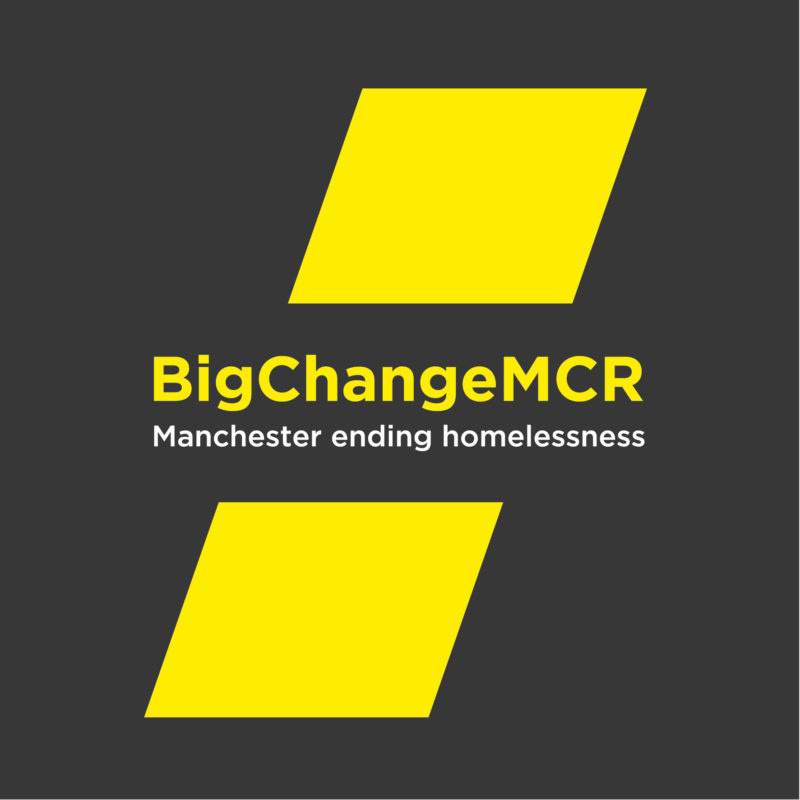 TfGM Winter Plan
The key message from TfGM is 'Plan your journey if you are going shopping in the city'. 
There are still a number of ongoing major roadworks around Great Ancoats Street, Hyde Road and Trafford Road.
Metrolink will have 'Trambassadors' at high footfall stops and interchanges to advise customers, and there will be a push for commuters to use the Park and Rides that have capacity: A580,  Sale Water Park, East Didsbury, Ladywell, Ashton Moss, Whitefield and Hollinwood.
The TfGM network will be ready to adjust services from a range of gathered data and insight, including from Manchester Arndale.
There is also encouragement for people to walk and cycle.
Useful Links
tfgm.com/public-transport/bus
tfgm.com/public-transport/tram
tfgm.com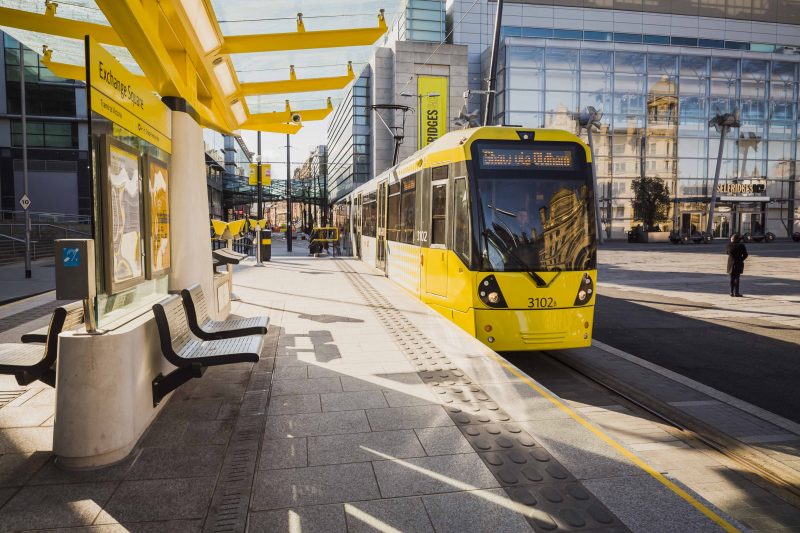 NCP Parking Offer
NCP are offering £5 for 24 hours parking at central carparks to help encourage shoppers.
The offer is valid at: Bridgewater Hall, Chester Street, Chorlton Street, Deansgate, Gt Northern Warehouse 1, Gt Northern Warehouse 2, King Street West, Manchester Arndale, Manchester Central, Manchester Palace, Oxford Street, Northern Quarter, Piccadilly Gardens, Piccadilly Plaza, Printworks, Spinningfields, Salford New Bailey, Salford Stanley Street.
Register online with the Saver ID: MANCSAVER, at ncp.co.uk/mancsaver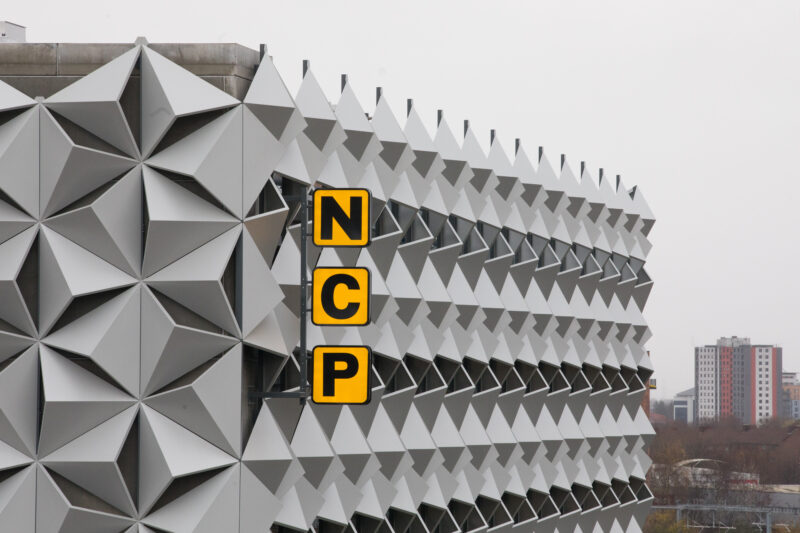 City Centre Christmas Campaign
Although street, interactive and indoor festive events have been scaled back due to Tier 3 restrictions, Manchester BID is working with Marketing Manchester to encourage people into the city centre to shop, in support of our retail community.
A VisitManchester.com portal highlights what is on (to be added to as city events are confirmed):
visitmanchester.com/ideas-and-inspiration/christmas/christmas-in-manchester-city-centre
If you have a great Christmas event, you can add to the page which is supported by digital advertising. Just email a full listing with high quality landscape image, date, time, location and description to events@cityco.com
Santa at the Manchester Library. Photo C: Emma Beaumont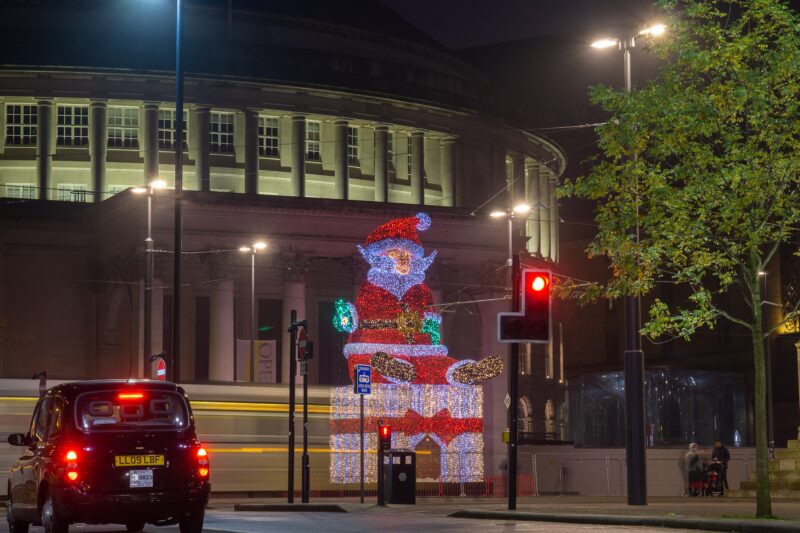 United City: All we want for Christmas is Tier 2
CityCo and Manchester BID are supporting #UnitedCity. We want to bring the vibrancy back to city centre Manchester.
Manchester has a reputation built on centuries of invention, determination and resilience. We face challenges head on and work out what to do. UnitedCity is an appeal to come together and join an initiative that will raise funds and expertise, in three ways:
Independent research
Create, fund and execute campaigns
Support the most vunerable
For more information on the cross-sector business campaign, go to united-city.co.uk