As a member of Manchester's retail Business Improvement District you are in good company. By working together, and with other business sectors and public agencies, we are all supporting the resilience and growth of our city centre.
Manchester BID brings together 400 leading retail and restaurant brands across the central shopping district. The business plan aims to attract additional footfall through events and promotional partnerships, increase environmental standards through operational services – and ensure there is a strong lobbying voice for retail.
The BID is a founding member of the The BID Foundation and Northern BIDs Group. We are also a member of British BIDs and work with the Association of Town Centre Management.
BID Network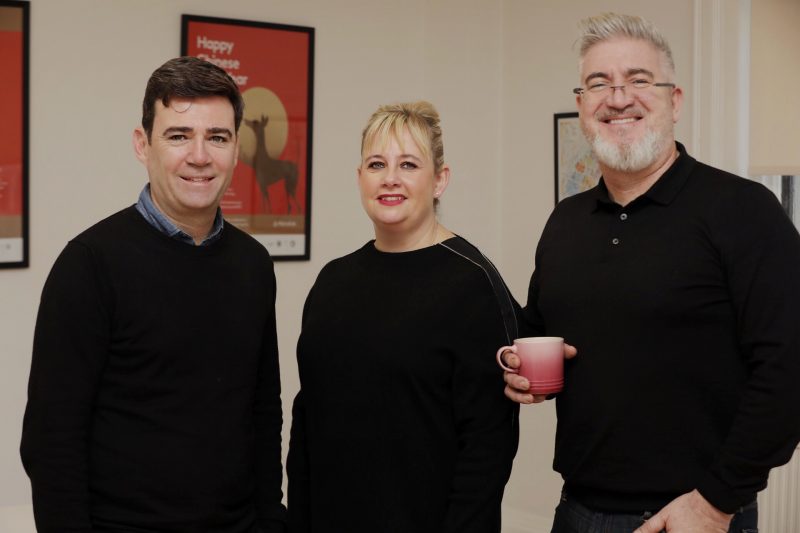 The BID is managed by the City Centre Management Company, CityCo, and as such, is part of a wider business community including head offices, property firms, culture, sport and leisure venues, professional services, hotels, education, facilities and transport organisations.
CityCo also runs Manchester's Business Crime Reduction Partnership, servicing 350 shops and night-time economy venues. And a thriving PA Network connecting 600 executive assistants and hospitality bookers.
To support our networks, we work in close partnership with public partners Manchester City Council, Salford City Council, The Mayor's Office, Manchester Growth Company, Transport for Greater Manchester, Greater Manchester Police and Marketing Manchester.
BID Board
Chair
Jane Sharrocks: General Manager, Selfridges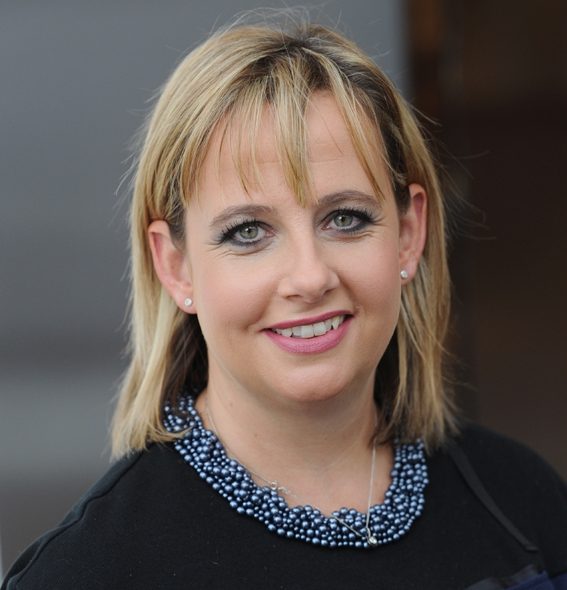 Directors
David Allinson: Centre Director, Manchester Arndale
Richard Forster: Senior Bank Manager, Lloyds Bank
Paul Hales: Area Manager, Costa Coffee
Roger Khoryati: Franchisee, McDonalds
Margaret Neville: General Manager, Boots
Roger Ward: Proprietor, Chop House Company
Associate Directors
Sheona Southern: Managing Director, Marketing Manchester
Fiona Worrall: Director of Neighbourhoods, Manchester City Council
2019 in Focus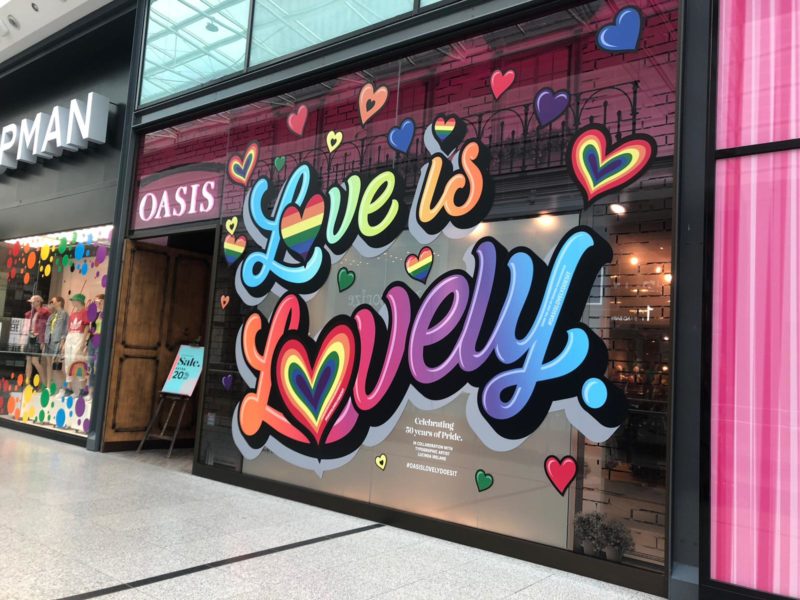 Whether via sharing information, street or security assistance, events or promotions, we continued to help the city work for you.
BID Services
Operational Support
City Hosts
City Forums and Lobbying
Business Crime Reduction
Business Briefings and Training
City Intelligence
Corporate Events
Public Events & Festivals
Meeting the Right People
The Board and working groups met regularly and business interests were represented at city committees and groups attended and/or led by public sector agencies.
BCRP City Centre Intelligence Briefing
CityCo Board
Greengate Action Group
Manchester Arndale Tenants Security Meeting
Oxford Road Security & Environmental Action Group
Piccadilly Basin Action Group
Piccadilly Hoteliers Group (online group)
Piccadilly Security Group
Petersfield Operations Group (including Peter Street Sub-Group)
Salford Hoteliers Group (online group)
Integrated Neighbourhood Management
Manchester Homeless Partnership (including Big Change MCR)
Manchester Hoteliers Association
Manchester Joint Action Group
Manchester City Council Ward Co-ordination
Manchester Water Safety Partnership
Medieval Quarter Forum
Nature's Quarter Forum (formally Northern Quarter Small Business Forum)
Our Manchester Forum
Pub and Club Network
Safety Advisory Committee
TfGM Event Planning Group
The Manchester Food Board
Village Action Group
Bringing the Streets to Life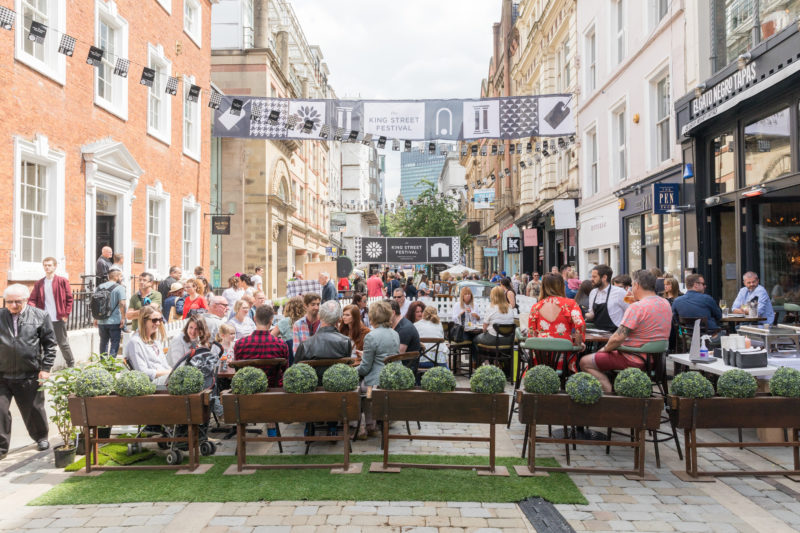 We had an even bigger Monster takeover of city rooftops for Halloween thanks to sponsors Manchester Arndale, Helical, Mayfield, Selfridges, House of Fraser, The Printworks, Great Northern, Spinningfields, INNSIDE by Melia Hotel and Property Alliance.
King Street Festival again transformed Manchester's historic shopping street with VIP activities and alfresco dining. The Manchester Flower Show spread its roots to the top of King Street and brought-in beautiful floral window creations, planted-up cars and live music.
Our annual MCR Student Socials with Manchester Arndale took place in May and September and welcomed tens of thousands to shop.
2019/20 Events 
MCR Student Socials (Spring and Autumn)
The King Street Festival
Mystery Shopping Awards
Manchester Pride Collaboration
Halloween in the City
Chinese New Year 2020
Chinese New Year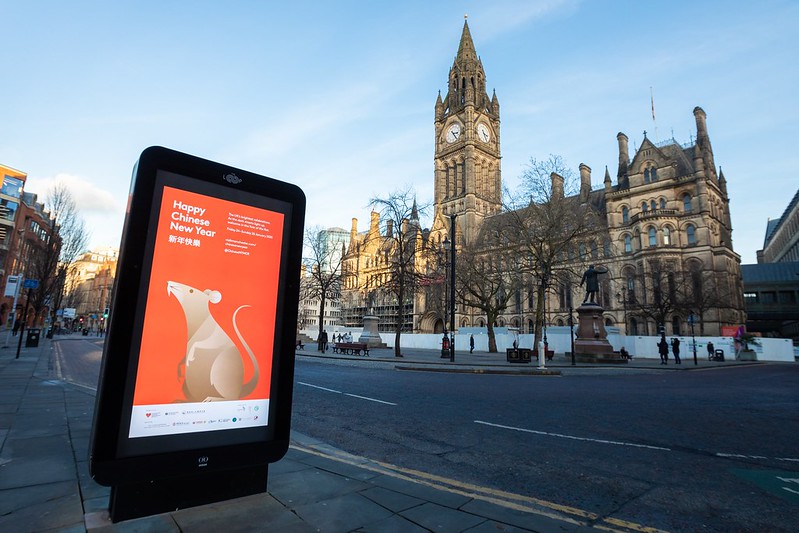 Manchester Business Improvement District worked with the Federation of Chinese Associations of Manchester (FCAM), Manchester City Council, Marketing Manchester, Transport for Greater Manchester, retailers and cultural venues to celebrate Chinese New Year.
Marketing 
Full outdoor, digital advertising, social and print media strategy
PR including media partnerships with targeted outlets
Online portal visitmanchester.com/chinesenewyear
Priority placements across the site for Chinese New Year including megamenus, inspiration blocks and homepage features
Editorial content around events
Paid digital advertising across Google and Facebook
Organic social campaign across Facebook, Twitter, WeChat and Weibo
17,500 emails sent with Chinese New Year content
PR
Halloween In The City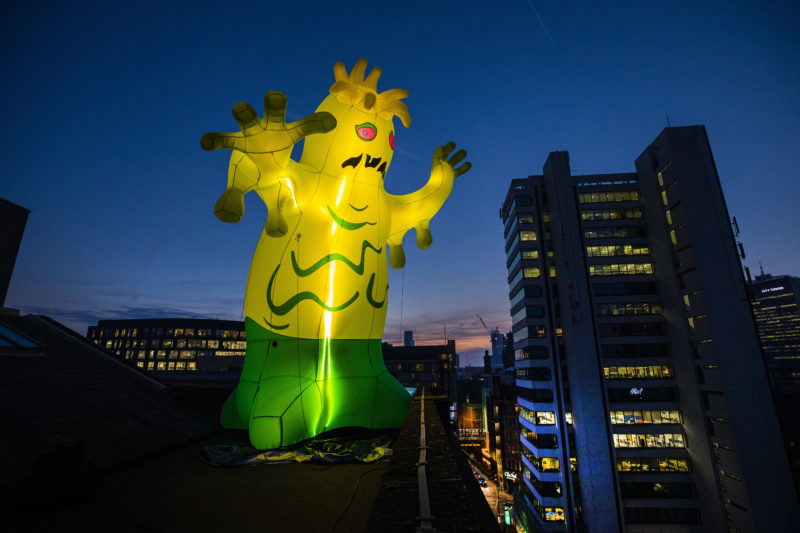 Manchester Business Improvement District (BID) worked with Manchester City Council, Marketing Manchester, Transport for Greater Manchester, retailers and cultural venues to celebrate Halloween. The seasonal event is now the fastest growing consumer festival in the UK retail calendar.
Marketing 
Full outdoor, digital advertising, social and print media strategy delivered by Manchester BID
PR including media partnerships with targeted outlets
Online portal visitmanchester.com/halloween
Priority placements across the site for Halloween including megamenus, inspiration blocks and homepage features
Editorial content around the events
Paid digital advertising campaign across across Google, Facebook, Twitter, Instagram and Pinterest
Organic social campaign across Facebook, Twitter, WeChat and Weibo
17,000 emails sent with Halloween content
PR
Tourist Board Partnership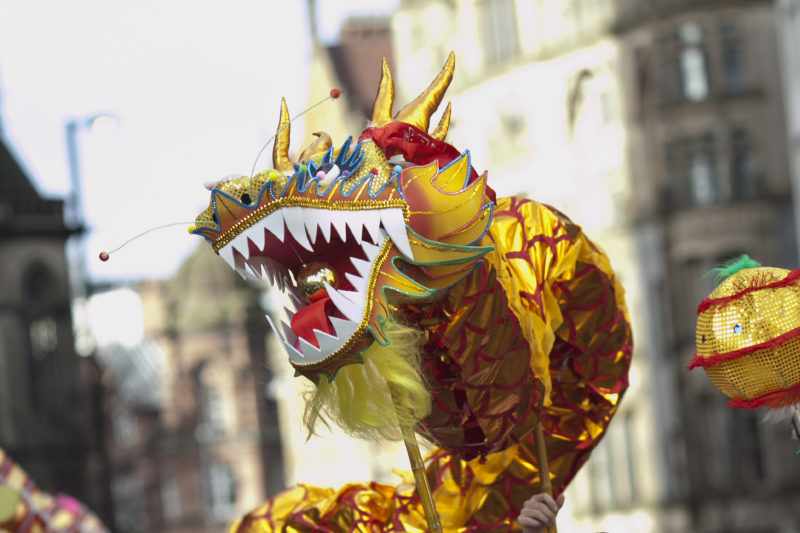 The BID continued its ongoing partnership with Marketing Manchester to expand the reach of city centre campaigns to national and international visitors.
2019 Halloween in the City – Digital support campaign
202,313 page views to campaign pages
+3 million paid digital impressions driving 55,00 clicks to Halloween in the City portal
150,000 organic social media impressions
2020 Chinese New Year – Digital support campaign
174,000 page views to campaign pages
1.5 million impressions driving 53,000 clicks to Chinese New Year portal
104,000 organic social media impressions
Retail and City Centre Photo and Film Content Development
City Hosts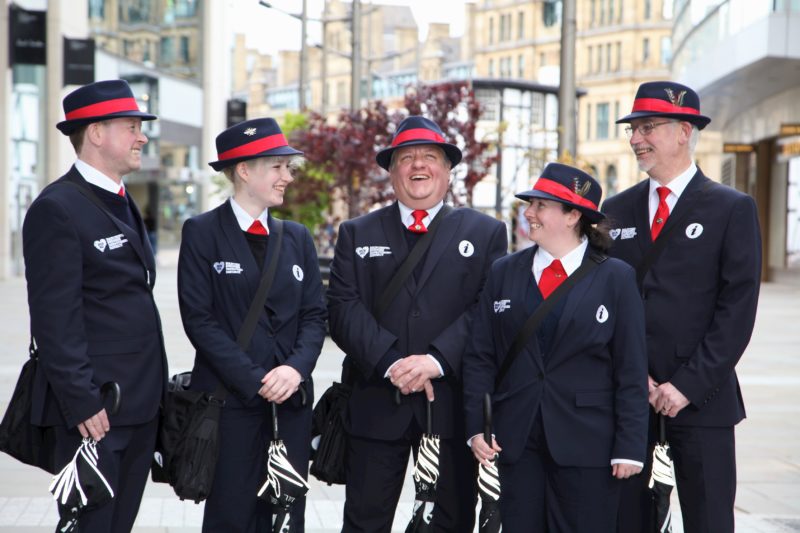 The BID's City Hosts welcomed thousands of visitors to the central retail area. The team reported daily on operational, security and street issues and have been your point of contact to the BID team in the Lloyds House office.
Mark Wilkes (Team Leader) – New Cathedral Street, Debenhams, Selfridges, M&S
Nicholas Mainka – Top Floor Manchester Arndale
Jason Cummings – St Ann's Square, Deansgate and Cross Street, Royal Exchange
Philip Dale – King Street
Louise Jefferson – Market Street, Spring Gardens, Brown Street, St Mary's Gate
On the Ground
Operational and Public Realm Support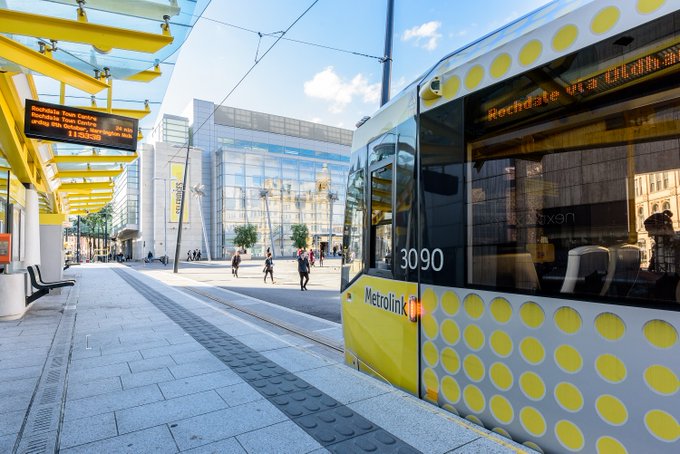 We had more than 500 meetings with businesses and public sector partners to support on a whole range of neighbourhood issues. We brought key people together and helped businesses to find practical solutions.
We tackled street concerns outside business premises, advised on security protocols, managed repair and maintenance issues, provided intelligence to enforcement and out-of-hours neighbourhood teams, advised on commercial waste, organised cleansing, removed needles and street detritus, reported on the impact of transport works, delivered tabletop training on counter terrorism awareness, protests and urban resilience and guided members on business continuity.
Action on Urban Exploring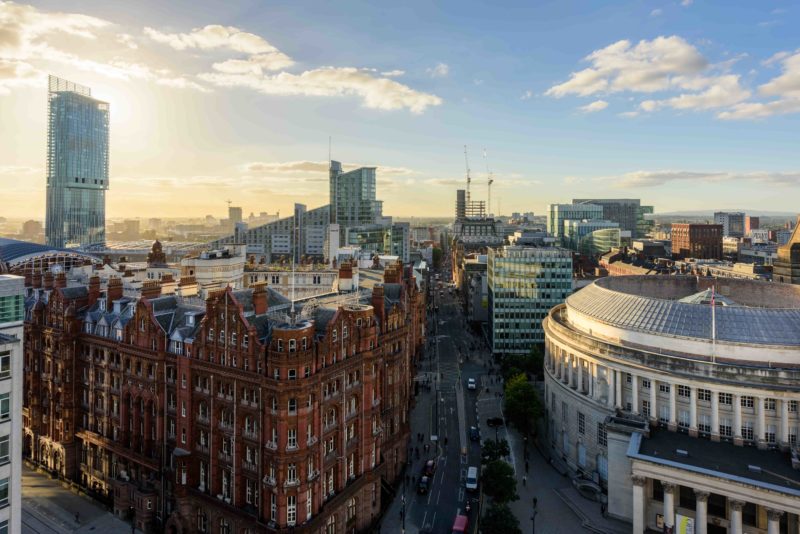 We continued to work with Greater Manchester Police and Manchester City Council's Anti-Social Behaviour teams to raise awareness of roof trespassing among members.
We delivered workshops, monitored the situation, shared intelligence, issued warnings and alerted businesses if their buildings were compromised. Our partnership approach included protocols around juvenile safeguarding and other civil tools to help reduce urban exploration.
Action on Street Vulnerability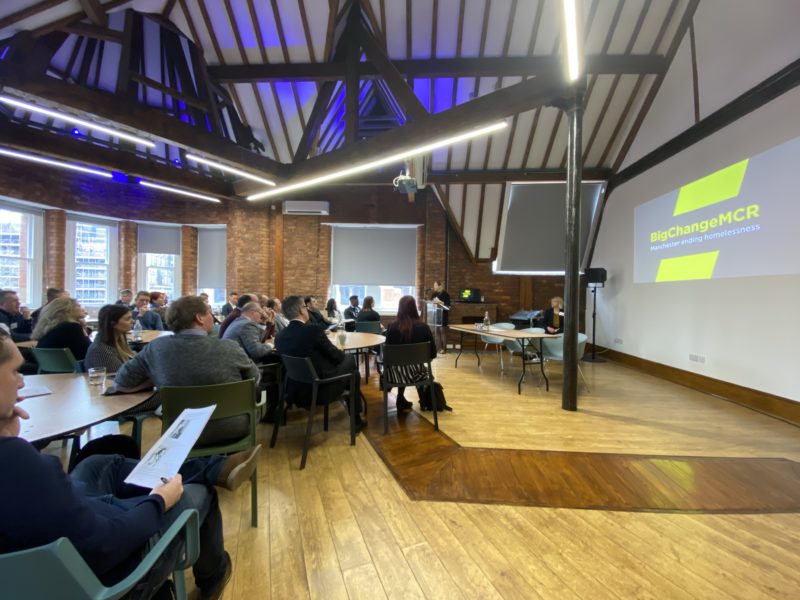 Helping people who sleep rough on Manchester's streets remains a complex and challenging issue. CityCo/BID continued to sit on The Manchester Homelessness Partnership board. The MHP brings together charities, authorities, service providers, businesses and people with personal insight into homelessness to promote positive change.
Projects developed over the year including refreshed Big Change MCR materials and updates to the Street Support app that signposts people to donate time, money or needed items.
We also assisted with the St John's Homelessness Initiative – a joint commitment from all organisations involved in the new neighbourhood to end homelessness through inclusive employment, awareness-raising and fundraising.
Business Crime Reduction Partnership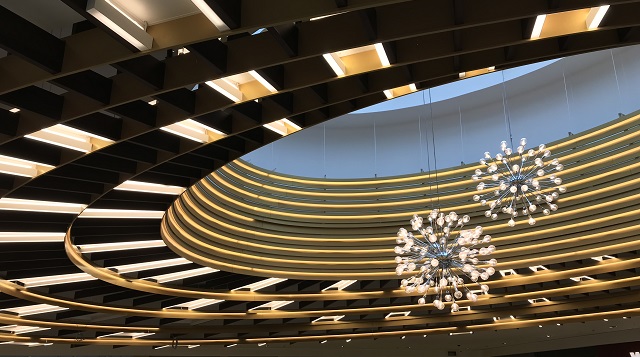 We continued to work with Greater Manchester Police, Manchester Licensing Units and Anti-Social Behaviour teams to reduce crime through the BCRP's offender management system. BCRP members were assisted through active reporting, real-time intelligence, expert training and access to security radios (StoreNet/NiteNet).
3,124 incidents were recorded in 2019 generating 1,606 individuals of interest, leading to 206 exclusion notices and 1,500 warning letters sent. All resulted in a range of actions including the issue of full criminal Behaviour Orders and injunctions secured to protect our business community.
We also delivered 57 security training sessions on reducing loss from theft, credit card fraud, counterfeit currency and conflict management.
Keep Manchester Tidy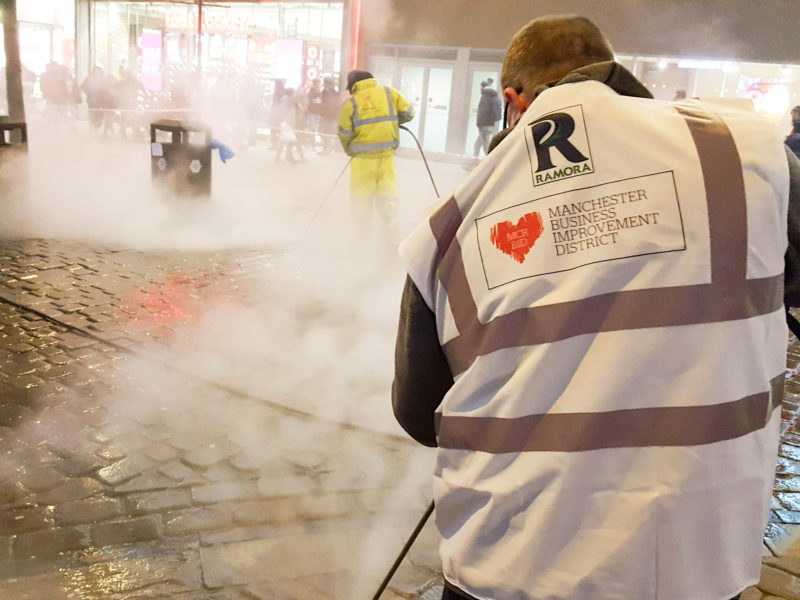 In support of Manchester's clean-green agenda, in 2019 we ran street cleaning drives with brilliant volunteers from businesses around the central retail area.
We continued to deliver environmental audits of city neighourhoods, organised bespoke cleaning services through partners Biffa and Ramora and led training workshops around the safe disposal of sharps.
All was supported by a jet wash of the main streets of the BID (Market Street, New Cathedral Street, St Ann's Square, King Street, Exchange Square) that covered 20,280 square metres and removed 608,400 pieces of chewing gum.
Commercial Waste Improvement Scheme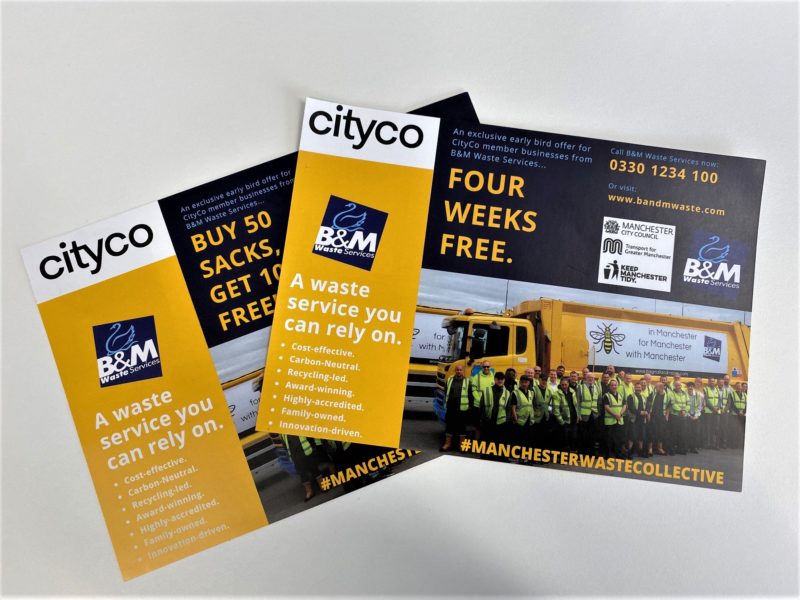 In response to the climate emergency we all face and 'GM Clean Air' proposals, we worked with partners Transport for Greater Manchester and Manchester City Council to lead on the selection of a preferred Commercial Waste supplier for a pilot scheme around King Street and St Ann's.
Carbon-neutral, North West firm B&M Waste Services were appointed. The air-quality initiative is now underway to reduce the number of waste collection vehicles in the area, increase route efficiencies, reduce polluting emissions and improve the environment.
The scheme should lead to a Manchester streetscape that is cleaner and more attractive for the benefit of businesses, residents and visitors.
In the Know
Urban Resilience Support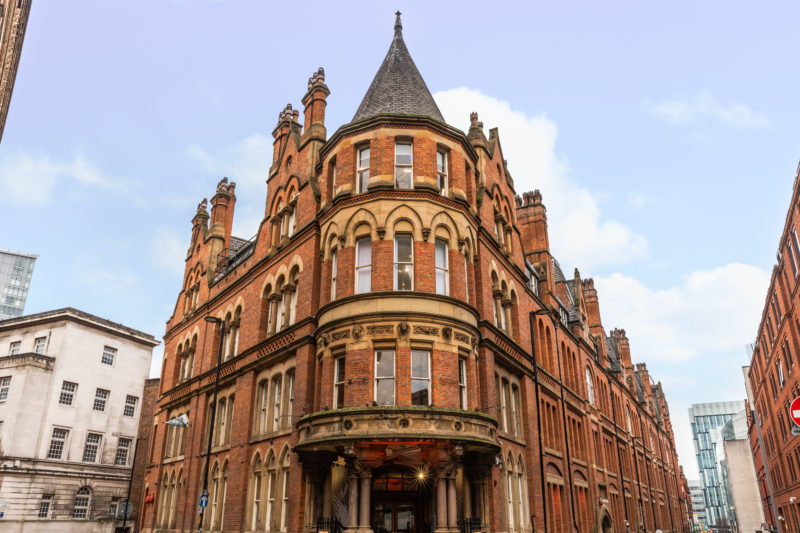 We are here to ensure members receive timely, clear and measured information from reliable sources. Our continuity and crisis communications come into play in a variety of situations, and in 2019 we helped to disseminate intel during and following Extinction Rebellion, Arndale and public realm security incidents.
As part of our urban resilience tools, we supported national Action Counters Terrorism (ACT) training and delivered tabletop sessions on critical events such as fire, flooding, firearms and marauding, modern slavery and terrorism.
We also spoke about our expertise and city learnings at a national Counter-Terrorism Conferences in London and at The Bridgewater Hall.
City Developments Report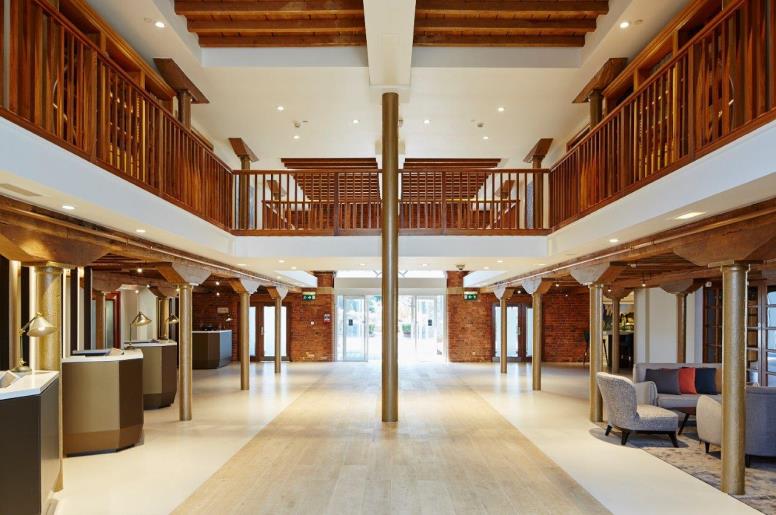 We continued to provide access to various strands of intelligence data. We shared footfall trends from our Springboard UK cameras, offered sales-reporting and in partnership with UrbInfo, provided tailored versions of our Property Developments Map.
In 2019 we added to mapping resources by including in-build and future hotel developments, student flats, residential and other major property schemes.
Corporate Events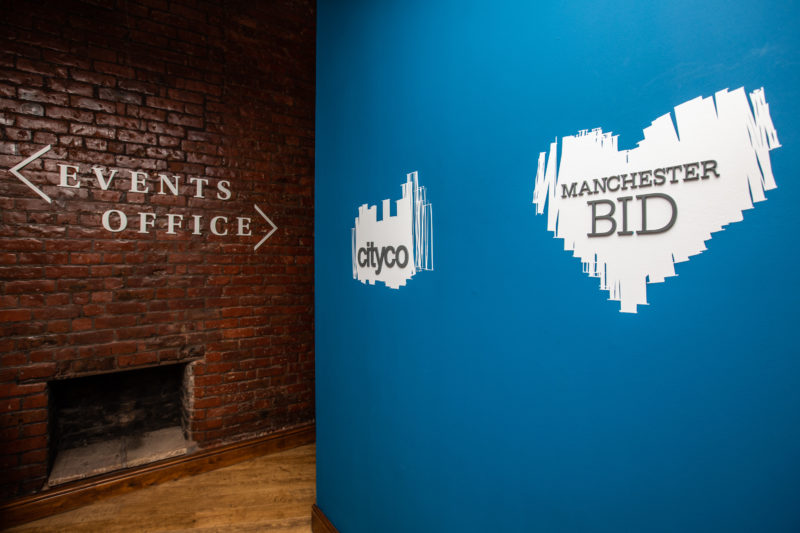 Our networking events are an opportunity to meet with BID and CityCo members. Our programme includes CitySession talks from thinkers and futurists, First Thursday briefings, CityTours of developments, The PA Network venue showcases and Private Dinners for cross-sector discussions.
In 2019 we looked at the 'Night-Time Economy', 'Future of Office Working', 'Greater Manchester Good Employment Charter' and 'St. John's Homelessness Initiative'. And we held our second 'Big City BIDs' Conference.
We also provided platforms for TfGM, Council and Police to share updates and held behind-the-scenes tours of NOMA, St John's and Stock Exchange Hotel.
Finances
| | | |
| --- | --- | --- |
| | 2019/20 | |
| | | |
| Income | | |
| Levies | 1,130,000 | 98% |
| Self generated | 24,553 | 2% |
| | 1,154,553 | |
| | | |
| Expenditure | | |
| Events Production and Marketing | 471,419 | 43% |
| Mystery Shopping Awards | 21,813 | 2% |
| General Marketing/PR and Comms | 30,075 | 3% |
| Core Staff and hosting team | 296,039 | 27% |
| Operational Support and Campaigns | 83,718 | 8% |
| Overheads/Admin | 190,765 | 17% |
| | 1,093,829 | |
Keeping in Touch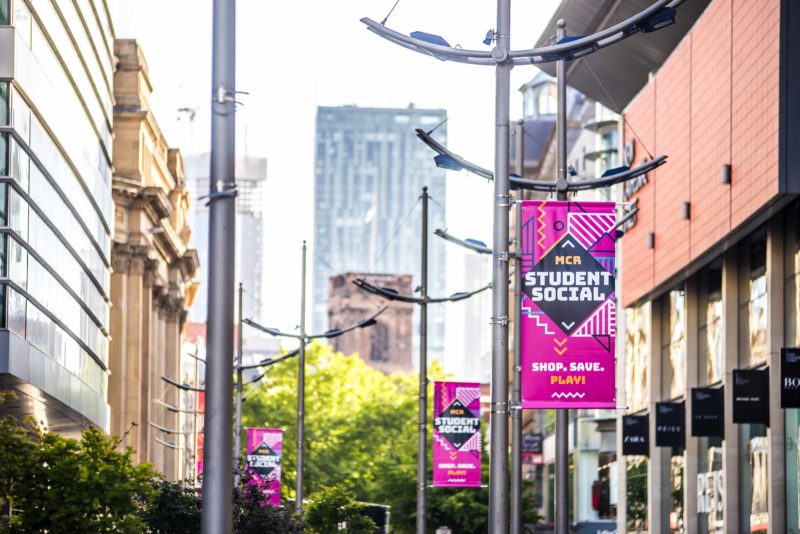 The BID/CityCo staff team is led by Chief Exec Vaughan Allen and we work across Business Crime, Corporate Events, Finance, Marketing, BID Projects, Operations and Venue Hire.
We continue to share news, resources, services and how to participate in activities via email newsletters, on our website and via @ManchesterBID social media: Twitter LinkedIn Instagram
We also publish weekly and monthly footfall and sales trends online.
Do keep an eye on all of the channels to stay in the loop.
Your BID Manager
Drop a line to Phil Schulze if you would like to discuss Manchester's Business Improvement District in more detail.
0161 838 3250
Manchester BID & CityCo
Top Floor, Lloyds House
22 Lloyd Street
Manchester
M2 5WA