CityCo and Manchester BID work with a number of data suppliers to gather up-to-date city centre information including footfall, spend analysis, demographics and customer journey patterns. We hope trend figures can help businesses compare and contrast with their own data sources, and help to inform day-to-day operations, future planning and investment.
We share:
Monthly CityCo City Centre Performance Briefing
We advise that all our online data should be taken in context. For a fuller picture of Manchester city centre performance that explains the trends in more detail, please join CityCo's new Monthly City Centre Performance Briefing.
This takes place on Zoom. Sign-up to attend the next briefing.
We are then happy to follow-up with individual requests and questions following the briefings.
Customer Demographics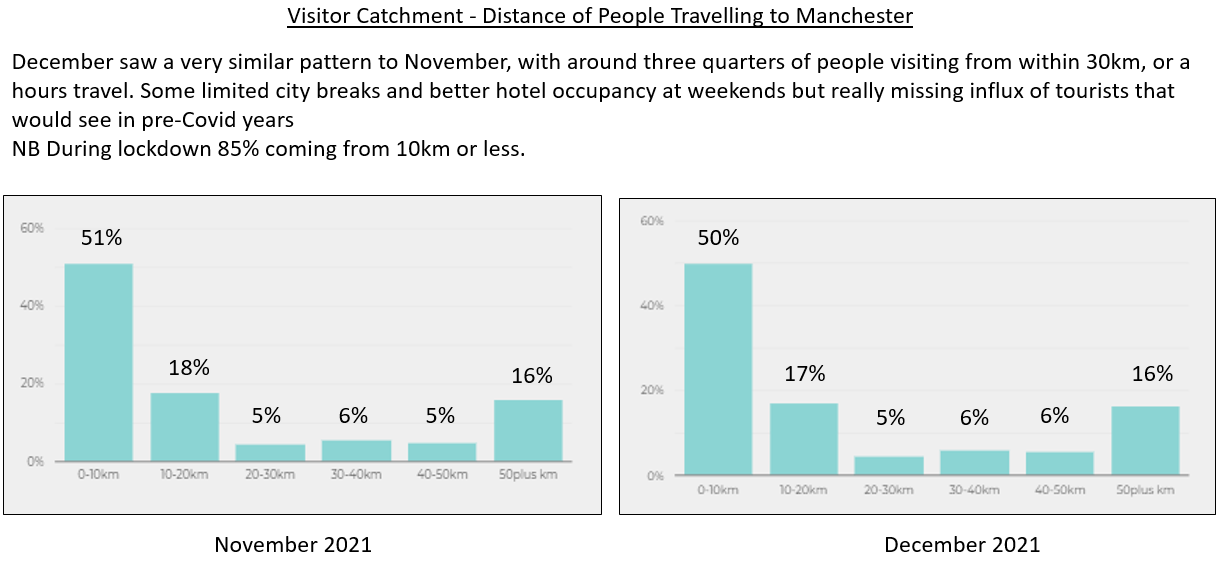 Source: Movement Strategies
Data is via anonymous mobile phone sensor on Market Street Manchester, that can infer demographic and 'origin' of visitors to the city centre.
The mobile phone of O2 users establishes a connection with the sensor when passing near it. The sensor then identifies the device and O2 provides MS with anonymous, aggregated and GDPR compliant data. Advanced modelling is applied to extrapolate volumes.