Manchester BID Events
Manchester's Business Improvement District, Manchester BID, is managed by CityCo. We run an annual programme of public events and festivals that attract people to shop, eat, drink and enjoy all our great city has to offer. Our current pillar events are:
Spring
MCR Student Social
Summer
Mystery Shopping Awards
The King Street Festival
One Big Summer Weekend
Autumn
MCR Student Social
Halloween in the City
Winter
Chinese New Year

Since the BID's launch in 2013 we've also celebrated Eid, brought floral Show Gardens to the shopping streets at our summer garden festival Dig the City and hosted the super-stylish Vogue Fashion's Night Out in Manchester.
View previous Manchester BID events.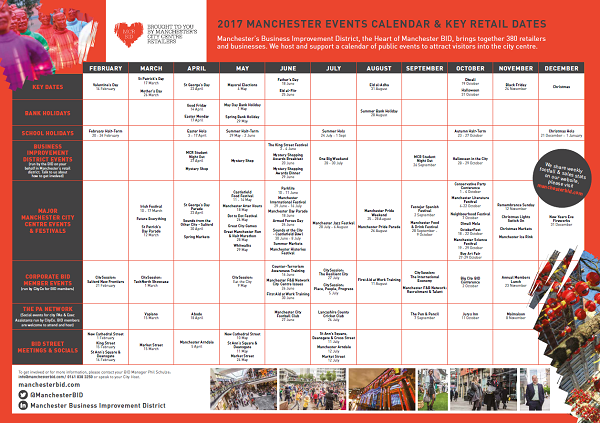 Subscribe to our BID YouTube Channel to see all our events come to life.