Manchester is a changing and growing city and we are tracking new hotel developments underway. The UrbInfo Hotel Developments Map (c. Ed Howe, in partnership with CityCo) is a tool to show schemes under construction or proposed.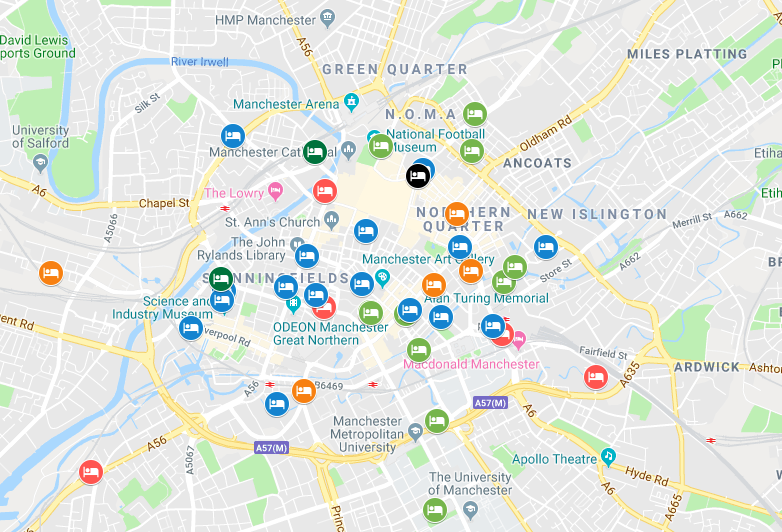 Planning Application
Green: Under Construction
Blue: Approved
Dark Green: Groundworks
Black: On Hold
Follow @urbinfomanc on Twitter for alerts to new pins on the map.
CityCo and BID members can access a bespoke 3D and monitored version of the map including the impact of associated road closures.