Sponsorship and experiential spaces are available for our programme of Business Improvement District events which take place in the heart of the city's busy retail district. Millions of shoppers pass through the streets each week.
All events are promoted through targeted multi-channel campaigns including radio, press, digital and outdoor advertising, social media and PR (media depending on the scale). Previous sponsors have benefited from more than £1 million worth of marketing and PR coverage.
For full benefits including bespoke packages please email Nelson or call the team on 0161 838 3250.
We currently have opportunities to align your brand with:
Halloween in the City 2018: 27-28 October
Manchester's city-wide celebration of Halloween each October; the fastest growing date in the retail calendar
Target audience: ABC1 shoppers, families
Event location: premium sites in heart of Manchester's shopping district including Market Street, Deansgate, King Street. 2017 event saw 207,000 people pass through
2018 festival content: a full weekend of quality, entertaining Halloween-themed street art, dressing, theatre and experiences across England's capital of Halloween. Read more about the festival
Marketing and PR: £1.32 million marketing and PR AVE in 2017 across local, regional and national digital, social, print, outdoor, radio, press outlets
Best suited for: F&B, leisure, entertainment and family brands
This is a MONSTROUSLY good opportunity to showcase your brand to thousands of Manchester shoppers.
Headline Sponsor
On-Street Experiential
Trick or Treat Trail Sponsor
Spooky Pooch Parade Sponsor
Promo Team Sponsor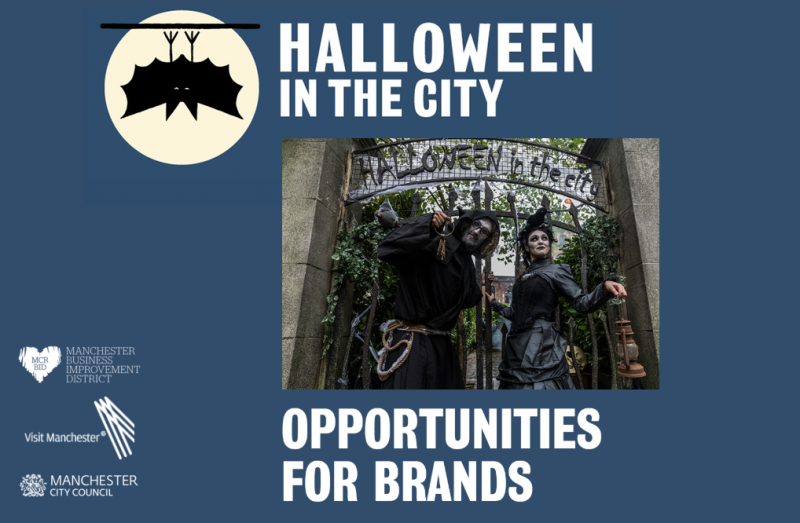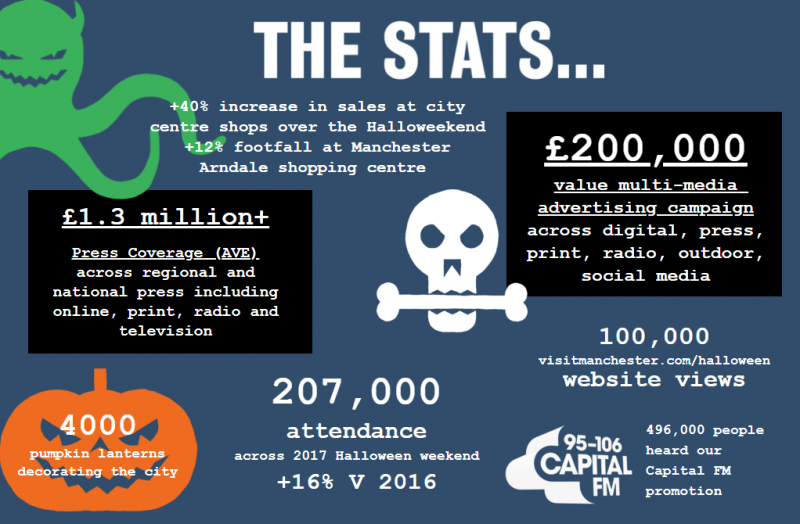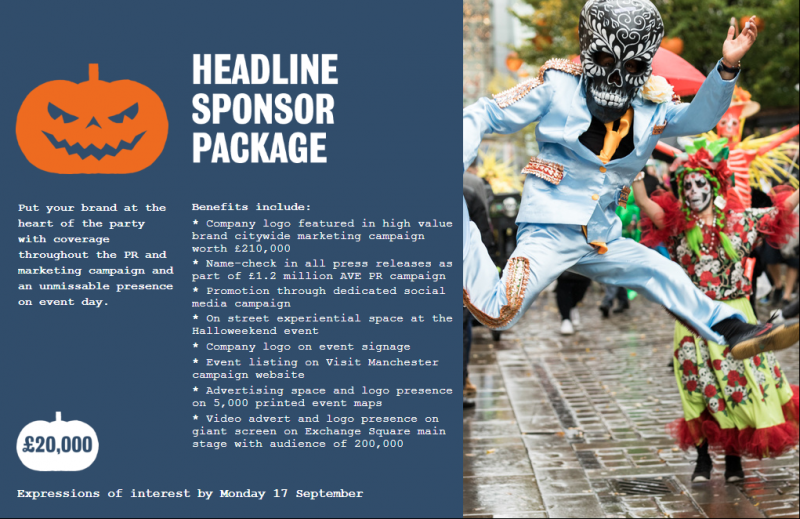 Celebrating the past, present and future of Manchester's famous premium shopping destination, often termed 'The Bond Street of the North'
Annual summer event in June
Target audience: AB1 shoppers
Event location: premium site in the heart of Manchester's shopping district
Best suited for: F&B brands, cars and luxury brands