The Manchester Flower Show: Take Part
4th May 2021
At CityCo and Manchester Business Improvement District (Manchester BID) we're excited to announce that we will be bringing back The Manchester Flower Show from Saturday 29th May – Sunday 6th June.
In celebration of reopening the city centre after such a challenging year, we hope the festival will help to green the streets and support CityCo/BID members and wider businesses as everyone gets back on their feet.
Working with our partners and networks, we aim to bring a buzz back to the city centre with colourful flower displays, outdoor dining areas and a citywide green takeover. Think floral windows, doorways, statues, fountains, lampposts, railings and balcony decorations.
The flower festival will be supported by a PR and marketing campaign that everyone can be part of.
To make this a success, we need Manchester city centre businesses to take part.
If you get involved, we will provide a pack of digital promotional assets that will help to spread the word – and the joy.
We want to encourage people to rediscover the city centre in a Covid-safe way and welcome residents, workers, customers, clients, shoppers, eaters, drinkers and culture lovers with a smile.
Taking Part
The reaction we have received so far from CityCo members, BID levy payer and wider businesses has been fantastic.
We're thrilled these area partners are looking at ways to participate, Covid-safely:
Ancoats Cutting Room Square, Ancoats Marina, Angel Meadows, Bruntwood, CBRE, Circle Square, Corn Exchange, Cushman Wakefield, DTZ Investors, Deansgate Towers, El Gato Negro, Emerson, First Street, Flight Club, Great Northern Warehouse, Hyatt Hotel, King Street, Manchester Arndale, Manchester Central Library, Manchester Central, Manchester Cathedral, Manchester Club House, Manchester City Council, Museum of Science Industry, Northern Quarter Stevenson Square, Oxford Road Corridor, Property Alliance, RHS Bridgewater, Selfridges, Spinningfields, Tast, Transport for Greater Manchester, The Village, Stagecoach, Windmill Green, 111 Piccadilly, 11 Portland Street.
Let's all work together to show Manchester at its blooming best.
A bit of Background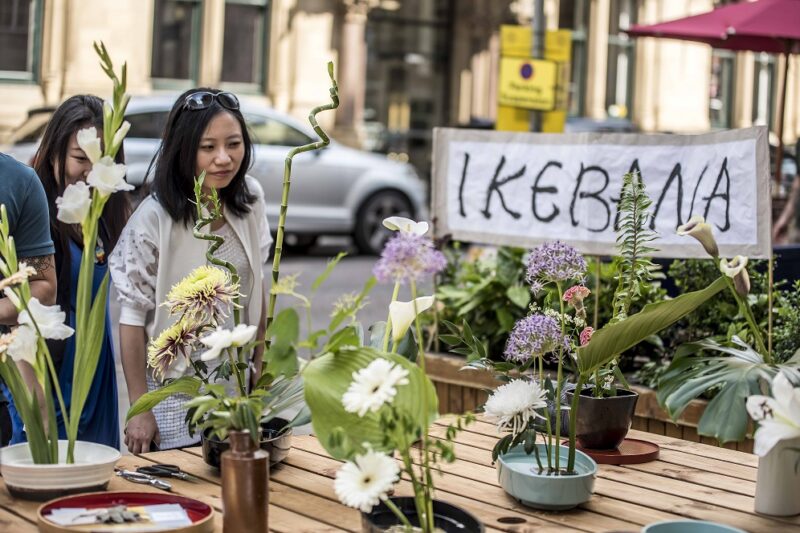 The Manchester Flower and Produce Show was an annual fixture in Platt Fields Park, dating from the 1950s until 2003.
In its heyday, the event was a major display of 'town and country together', exhibiting fruit and veg, flowers, livestock, all sorts. Along with live music and entertainment it was a celebration of Manchester, and the summer. In 2018, we at CityCo/Manchester Business Improvement District revived the event with a small, but beautiful, nod to the occasion as part of our King Street Festival. See the photos.
We now want to expand the event to be citywide, so that everyone can join in, flower-up, and benefit from the custom and positive PR.
How to get Involved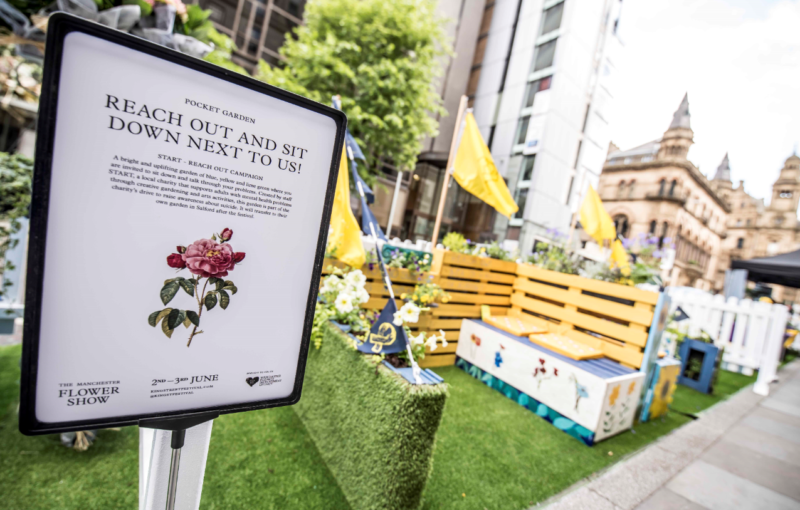 It's all about a collective effort, big things, small things, all coming together to cover as many areas of the city with greenery and colour. The more people get involved, the bigger the impact.
Get Creative and go Big
Create an Instagramable splash by challenging your creative team, or working with a gardener or florist to make amazing display. This could be a new creation in the public realm outside your business, or your building itself by floralising the frontage, windows, doorway, entrance or balcony.
Go Green
Been putting off that corporate greening project? This is could be the perfect time to meet some longer-term CSR targets. Spruce up planting, green a wall, create an urban garden, hang baskets. Add in a greening project to the event that will leave a lasting legacy for the city centre.
Do something Small
Create a tiny garden that celebrates your business in a wheelbarrow and be part of mini trail that will bring a smile to people's faces. Or plant-up pots, green your window display, put up posies. Why not coordinate with other businesses on your street? A collection of smaller displays together, will have brilliant impact.
Theme-Up
Put on a botanical-themed taster menu, make special cocktails, display floral products, run consumer competitions. Get creative with staff teams.
Sound Exciting? Get in Touch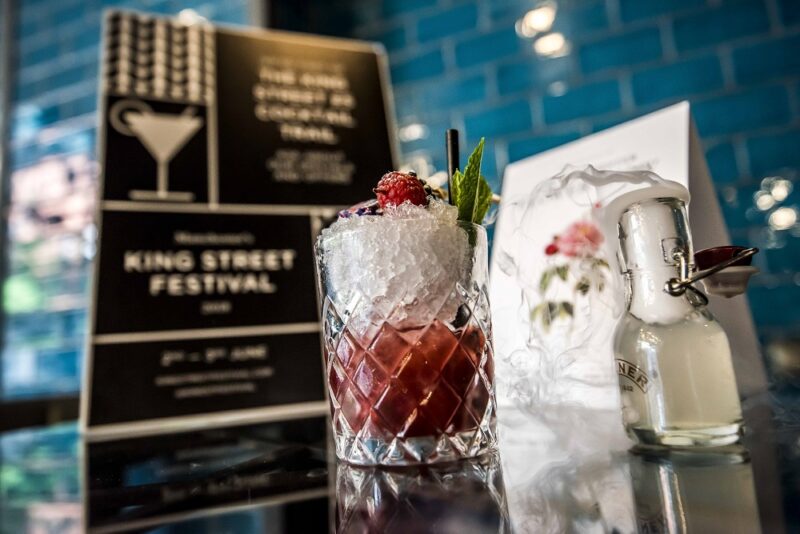 Contact the team. We're here to support getting this off the ground, and there is no cost to be part of it.
We can help you to team up with gardeners and city florists too.
If you plan to take part, then that's brilliant. Let us know, so we can feature your activity as part of the marketing and PR campaign.
The deadline to let us know if you are participating is 19th April. We look forward to hearing from you.
If we all work together, we can turn this city GREEN.
nelson@cityco.com
07727 812703