CityCo has a partnership with The UrbInfo Property Developments Map (c. Ed Howe) which is a useful tool to track Manchester's growth.
The map is updated to include most major developments inside the M60 Ring Road. Existing and proposed transport networks also now included.
The UrbInfo Manchester Development Map – Google My Maps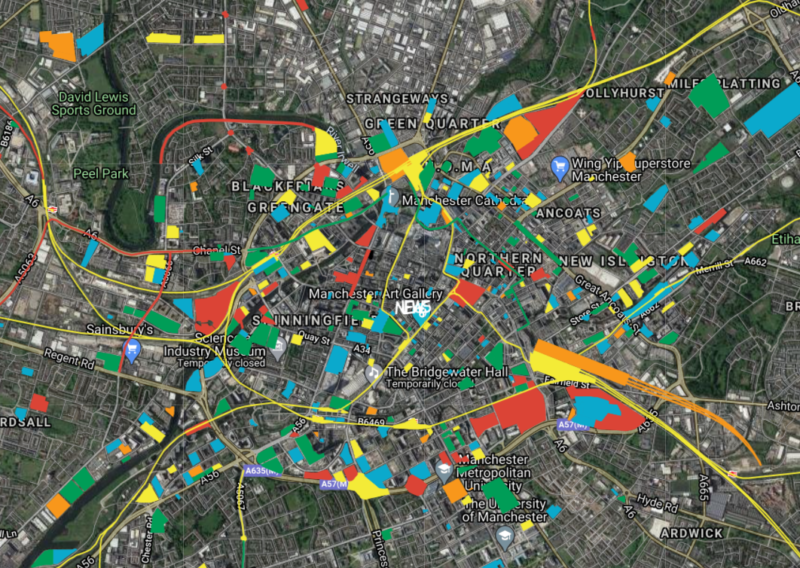 Green = Under Construction currently
Blue = Approved projects or just about to begin
Orange = Projects holding planning applications
Red = Proposals without planning apps
Yellow = Projects completed within the last 6 months
Follow @urbinfomanc on Twitter as pins get posted
Bespoke Maps
We can offer CityCo and Manchester BID members more specific maps relevant to location or sector.
These can detail developments in pre-planning, at planning application stage, approved, in ground works, under construction and/or anything completed in the last 5 years. We include the size of development e.g. number of hotel rooms, architect, developer and completion date.
Sector maps we can provide include Hotels, Student Accommodation, Residential and Commercial builds.
Email operations@cityco.com to discuss your needs.