CityCo has a partnership with The UrbInfo Property Developments Map (c. Ed Howe) which is a useful tool to track Greater Manchester's growth.
We can offer CityCo members more specific maps relevant to location or sector. These detail developments in pre-planning, at planning application stage, approved, in ground works, under construction and/or anything completed in the last 5 years. We include the size of development e.g. number of hotel rooms, architect, developer and completion date.
Sector maps we can provide include Hotels, Student Accommodation, Residential and Commercial builds.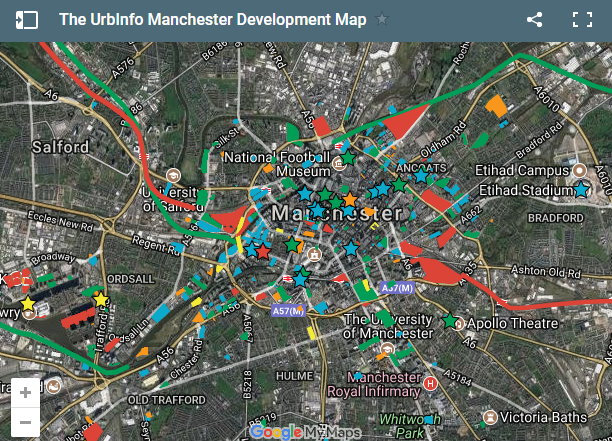 Green = Under Construction currently
Blue = Approved projects or just about to begin
Orange = Projects holding planning applications
Red = Proposals without planning apps
Yellow = Projects completed within the last 6 months