Property Developments Map
The UrbInfo Manchester Development Map (c. Ed Howe 2017, in partnership with CityCo and Manchester BID) shows developments under construction or proposed in Manchester.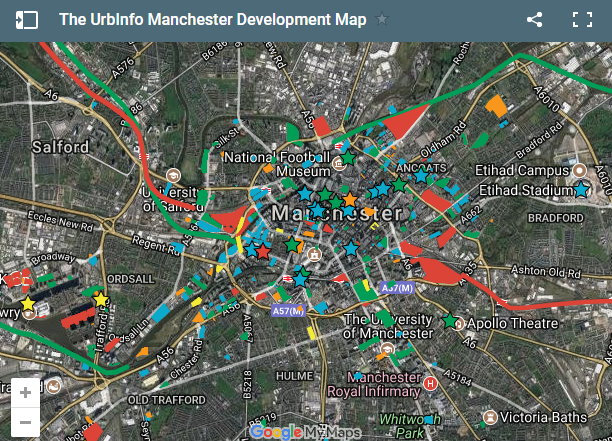 Green = Under Construction currently
Blue = Approved projects or just about to begin construction
Orange = Projects holding planning applications
Red = Proposals without planning apps
Yellow = Projects completed within the last 6 months
Follow @urbinfomanc for property updates and alerts to new pins on the map.
CityCo and BID members can access a bespoke 3D and monitored version, including the impact of associated road closures. For enquiries please email Richard.