Chinese New Year in Manchester: What's On
31st Jan 2019
Chinese New Year, Manchester city centre
7 –  10 February 2019
@ChineseNYMCR
#chinesenewyearMCR
#YearofthePig

Four days of fun, food, fireworks and good fortune taking place across the city to celebrate Chinese New Year 2019
Head to Manchester and welcome in the Year of the Pig at one of Europe's biggest Chinese New Year celebrations.
Taking place from February 7 – 10, this year's city-wide event will be filled with food, fortune, fireworks and fun alongside a whole host of free activities for all the family to enjoy.
In honour of the Year of the Pig, giant art installation Piglet will take centre stage in the city's St Ann's Square from Thursday 7 February until Sunday 10 February. Created by UK-artist Alex Rinsler (previous works include giant foxes in Shanghai & London and the world's largest squirrel in Almaty, Kazakhstan), the giant piglet will don a handsome coat made from thousands of pennies for good luck. Visitors will be invited to contribute their own pennies to piggy banks around the sculpture, with proceeds going to homelessness fund Big Change MCR and the Wai Yin Society, one of the largest BME community centres in the UK.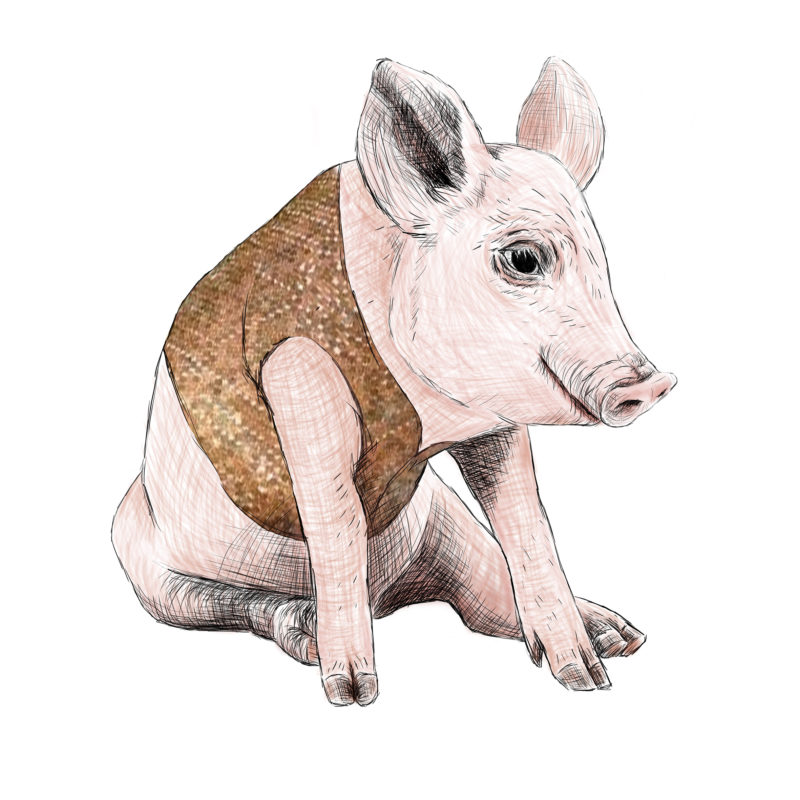 Celebrations in Albert Square will be bigger than ever and extend across three days from Friday to Sunday for the first time. Visitors can try their hand at Chinese arts & crafts, sample traditional Chinese cuisine from food and drink stalls, enjoy the funfair and meet an eight-metre high inflatable Chinese Money God.
Not to be missed is Manchester's legendary Dragon Parade on Sunday 10th. Catch the blessing of the dazzling 175-foot dragon at 12pm in Albert Square before it weaves its way through the city's streets from Manchester Town Hall to Chinatown, where revellers can enjoy lion dancing, unicorn performances, Chinese dancers, traditional street food stalls and a spectacular fireworks finale at 6pm.
Thousands of stunning red lanterns will once again adorn the city's streets, iconic buildings including Manchester Town Hall, Selfridges and Harvey Nichols will be lit up red and Manchester's 50ft giant glittering Golden Dragon will make a welcome return to the city's Exchange Square, ready for snaps and selfies. Share yours using #ChineseNewYearMCR.
Throughout the weekend, visitors can sample authentic cuisine at the Chinese Food Market in St Ann's Square, enjoy Chinese Opera and lion dancers, take part in traditional craft workshops and tai chi workshops at a variety of venues including Manchester Arndale, Manchester Art Gallery and the CFCCA, alongside VIP shopping events at city centre stores.
Jane Sharrocks, Chair of Manchester's Business Improvement District, Manchester BID and General Manager at Selfridges Exchange Square, said: "Manchester's Chinese New Year celebrations have established themselves as one of the best in Europe and are a real highlight of the city's annual events calendar and by working closely with Manchester City Council and FCAM in recent years we've been able to extend the celebrations into the city's retail core which has proved a real draw for shoppers.
"Our giant art installation Piglet in St Ann's Square will celebrate the Year of the Pig on a grand scale and with lots of family friendly activities taking place across the city, alongside the fantastic dragon parade and fireworks finale it's most definitely an event not to be missed!"
Lisa Yam, President of the Federation of Chinese Associations of Manchester (FCAM) said: "The Federation of Chinese Associations of Manchester will this year host its 26th annual celebration of Chinese New Year in Albert Square and Chinatown.  We have once again secured funding from the Arts Council and major sponsors, including the Bank of China, Hainan Airways and Silver Hill Farm, and the celebrations will be bigger and better than ever.
"We have extended the celebration this year to include an extra two days' worth of events in Albert Square on Friday 8th and Saturday 9th February.  We will have food stalls and live performances throughout these days in addition to our usual main celebration, featuring the famous dragon parade and spectacular fireworks display on Sunday 10th February. I hope that everyone will be able to join us to welcome the Year of the Pig in style hopefully wearing their nice new red clothes for good luck and I would like to wish everyone good health and the best of luck and prosperity in the coming Year of the Pig!"
Cllr Pat Karney, Manchester City Council's city centre spokesperson, said: "This is an event that the whole of Manchester turn out for. It never fails to be a spectacle with incredible performances, stalls and activities that will keep the whole family entertained – and well fed, with a huge array of Chinese produce on offer.
"Manchester's Chinese community is an important of the city's history and it's important that we continue to celebrate the culture in all its forms. From the mesmerising lion dances and parades to arts and crafts, the New Year celebrations are a feast for the senses."