Manchester Today
Second most visited city in England by domestic visitors
Third most visited UK destination by international visitors, an increase of 30% between 2006 and 2016
40 million visitors to Manchester's retail district every year, spending over £900 million
100,000 strong student population – the UK's largest
50,000 city centre residential population, a rise of 20,000 over the last decade with more than 10,000 new apartments in development
£3 billion worth of major property developments in the pipeline in central Manchester including Circle Square, St John's Neighbourhood, Mayfield, NOMA and Kampus
£1.5 billion tram line expansion, with more than £1.85 billlion allocated to transport improvements over the next five years, including the transformation of Manchester Airport
2,300 new hotel rooms across Manchester city centre coming on board, increasing supply by 25%
£11 million worth of recent development Manchester Arndale, the UK's busiest inner-city shopping centre.
Every success has a story to tell: CityCo and it's sister company Manchester BID are part of the picture.
Our focus is to support the city's growth by bringing together our members and public-sector partners to make the city centre the most successful, interesting and attractive place it can be.
Who We Are
CityCo is The City Centre Management Company.
We are an independent membership organisation and look after 1000+ companies across Manchester and Salford – covering all sectors, sizes and locations. Our network includes international head offices, SMEs, banks, hotels, property developers, architects, retailers, universities, restaurants, theatres and more. We also manage Manchester's Business Improvement District (Manchester BID), a working consortium of 400+ leading city centre retailers and restaurants.
We are a passionate team, reporting to a Board of business, civic and cultural leaders.
Our aim it so continually make Manchester and Salford better places to invest, work, visit and live.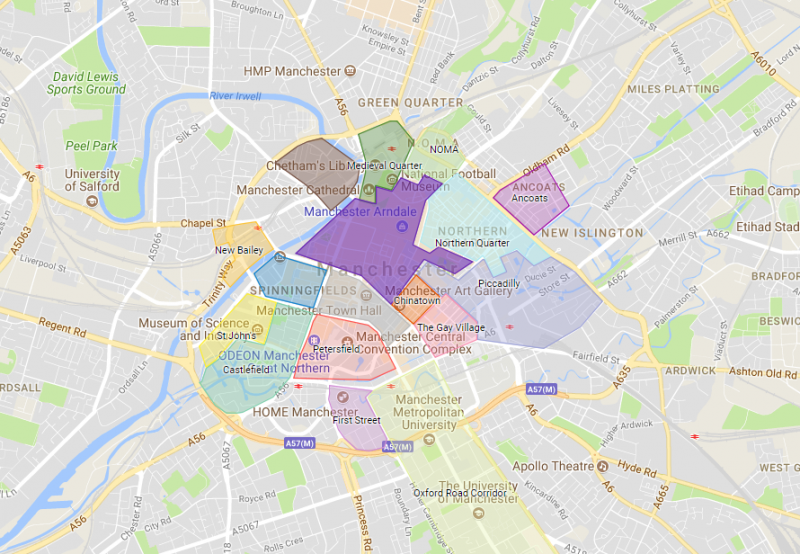 What We Do
We are membership organisation and pride ourselves on helping our network do better business.
Whether it's via sharing critical information, environmental, street or security assistance, our events or promotional opportunities, we are here to help the city work for our community. We offer our members a range of Business Services.