Who we are
Manchester is second most visited city in England, attracting 40 million customers to the retail district every year. We have a 100,000 strong student population. £3 billion worth of major new property sites are under construction and £300 million worth of cultural projects are in process. £1.85 billlion is allocated to transport improvements over the next five years, including the transformation of Manchester Airport.
Every success has a story to tell: and CityCo and its sister organisation Manchester BID are part of the picture. We are the city centre management company and run the city's Business Improvement District. We work to make the centre of Manchester a better place to do business for our member businesses. We connect private sector companies with each other, and public agencies, to drive forward initiatives that support an improved, thriving and aspirational city experience.
We work with companies across all sectors, sizes and locations and our network includes head offices, SMEs, banks, hotels, property developers, architects, retailers, universities, restaurants, theatres and more.
We are a small, passionate team, reporting to a Board of business, civic and cultural leaders.
What we do
We offer a range of Business Services: The School of CityCo, Operational Support, City Forums and Lobbying, Business Crime Reduction, Briefings and Training, City Intelligence, Corporate Events, Business Promotion and Public Events. And our new venture – a central Manchester event venue. We are offering room hire in our heritage building Lloyds House.
Our work takes us across Manchester's central City Villages: NOMA, Medieval Quarter, Greengate, New Bailey, Northern Quarter, Piccadilly, The Gay Village, Oxford Road Corridor, First Street, Petersfield, Castlefield, Chinatown, Civic Quarter, St John's, Spinningfields and Central Retail District.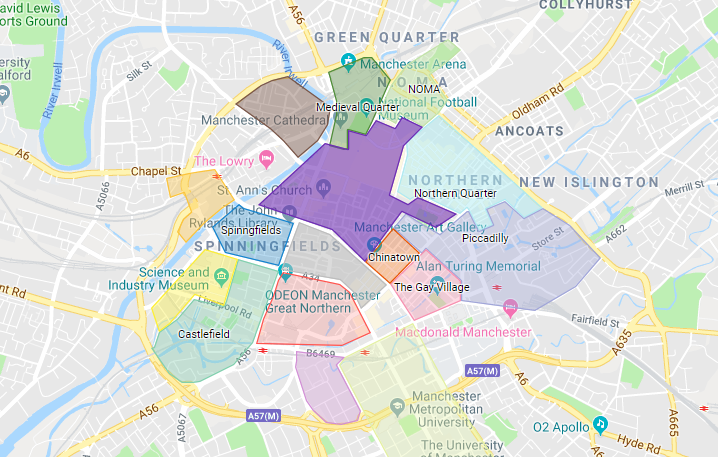 Event & Meeting Spaces: Room Hire
Our central Manchester Rooms for Hire are unique spaces to hold a corporate event. The rooms, complete with beautiful heritage features, are on the top floor of Lloyds House, overlooking Manchester Town Hall. We can cater for 2-60 people in one of three stunning venues: The Shipping Office, The Cotton Room and The Sorting Room.