MEMBERS: Can you help the 'A Bed Every Night' campaign with items needed for new homeless shelters?
2nd Nov 2018
Can you help the 'A Bed Every Night' campaign?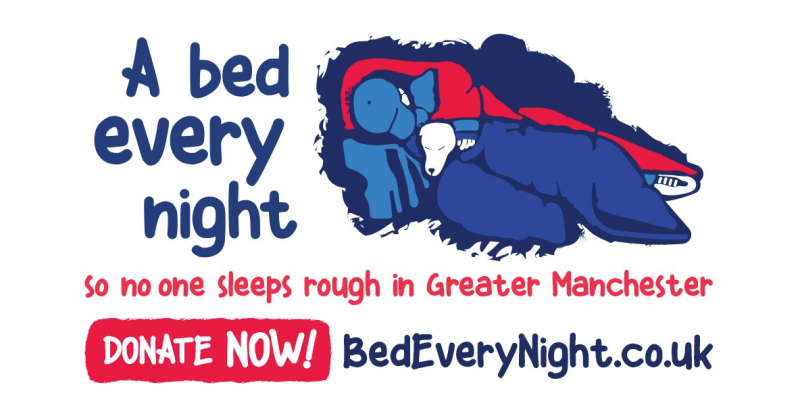 We are pledging the BID's support for Mayor Andy Burnham's A Bed Every Night homelessness campaign.
The campaign is a significant escalation of the city's efforts to tackle the homeless crisis on our streets, with a special pledge to ensure rough sleepers have somewhere warm and safe to go this coming winter. And it's more than just a bed. It's also about the range of support needed to help people begin a journey away from the streets.
Items Needed
We are asking for donations from businesses who want to make a difference. These items will be used to set up three new purpose-built winter shelters in Greater Manchester.
Office Supplies
Computers. Printers. Phones.
Furniture
Tables. Chairs.
New Bedding
Pillows, Duvets, Covers, Sheets.
Toiletries
Toilet Roll, Deodorant, Tooth Brushes, Shower Gel, Towels.
New Clothing
Underwear, Socks, Hats, Gloves.
Catering
Plates, Cups, Utensils, Crockery, Tea Towels.
Cleaning
Mops, Cloths, Buckets, Cleaning Products.
Electrics
Microwaves, Kettles, Toasters.
Stationery
Papers, Pens, Staplers, Files.
Dogs
Bowls. Leads. Blankets.Toys.
Where
If you can help to provide any of the above it would be greatly appreciated. We will be collecting donations at the CityCo office.
CityCo Manchester
4th Floor
Blackfriars House
Parsonage
M3 2JA
Directions
0161 838 3250
If you can help, please email rose.camm@cityco.com to discuss arrangements.
With many thanks to our members that have donated to so far: @chophouseSams #AskRetailEstate, #SheilaBirds @UHYHackerYoung @GateleyPlc @PannoneCorpLLP @CityLab @HOME_mcr.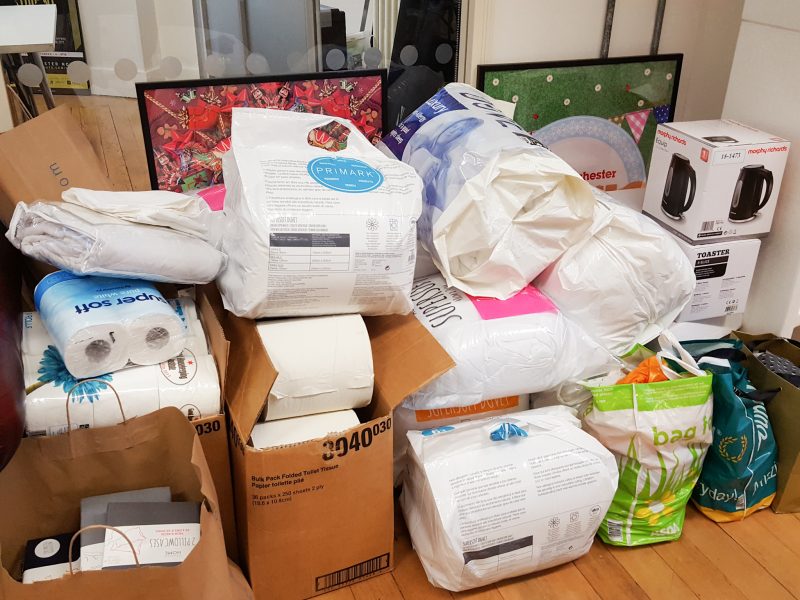 bedeverynight.co.uk
#BedEveryNight