Withy Grove & Corporation Street: One Way
26th Jun 2020
Manchester City Council has arranged to make the following Temporary Traffic Regulation Order:-
The effect of the Order shall be to make the following streets one way: Withy Grove and Corporation Street. 
Withy Grove from Dantzic Street to Corporation Street
Corporation Street from Withy Grove to Hanover Street
In that direction.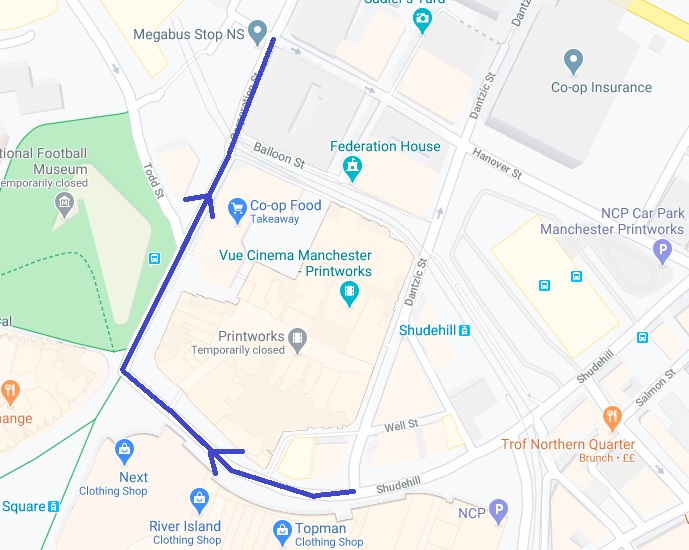 Diversion Route:
CORPORATION STREET, ASPIN LANE, ST MICHAEL'S SQUARE, ANGEL STREET, ROCHDALE ROAD, SHUDEHILL
The City Council is satisfied that the restriction is necessary in order to avoid danger to the public and because it is necessary to promote social distancing measures for purposes connected with the Coronavirus pandemic
The order shall come into operation on the 03-July-2020 and may remain in force for a maximum period of eighteen months. If the restriction is not needed within a shorter period, the Order shall cease to have effect at the end of that shorter period.
manchester.gov.uk/info/500352/roadworks_and_closures