CityCo wins 2018 ATCM Award: Best Security and Resilience Scheme
29th Jun 2018
2017 was a challenging year for Manchester as we experienced the devastating terrorist attack at Manchester Arena on 22 May during an Ariana Grande concert. Twenty two young people died in the atrocity and the shockwaves permeated the whole city community the aftermath.
Manchester commemorated the first anniversary of the attack with a series of public vigils, a service at Manchester Cathedral attended by HRH Prince William and PM Teresa May, a mass participation choir-led singalong, 'Trees of Hope' and light projection artworks honouring the victims.
CityCo Response
The communications, support and Counter-Terrorism Awareness training CityCo and Manchester BID put in place for city businesses immediately after the bomb to assist and provide guidance, was a step-by-step process to ensure clear communication about the status of events, how to respond, how to recover and prepare for the future.
Alongside the structured communications response we immediately rolled out national Counter-Terrorism Awareness training 'Project Griffin' to the Manchester community, tailoring to local considerations. The free-of-charge sessions were run by CityCo, in partnership with the North West Counter Terrorism Unit, to provide businesses with rapid reassurance, advice and guidance.
One of the sessions was attended by 700 people, representing 200 different businesses, and was the largest Project Griffin training session ever to be delivered by the CTU in the UK.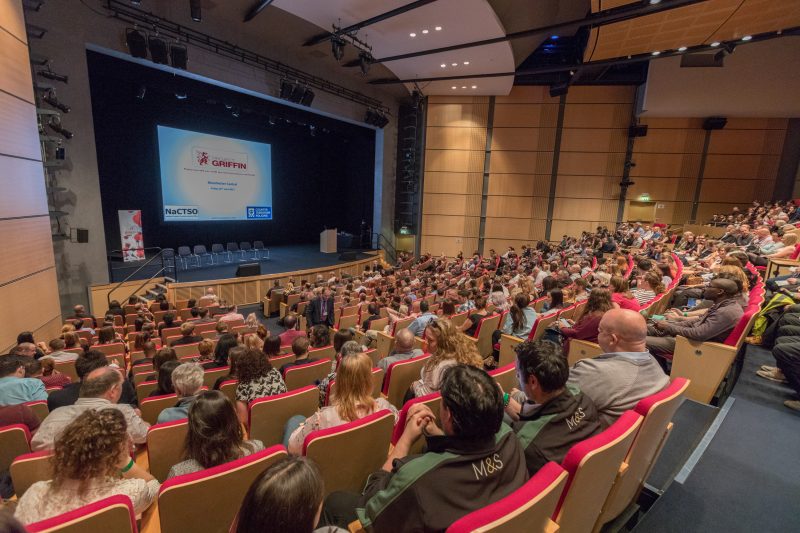 This session was followed with guidance for businesses on resilience, future training opportunities and links to support and guidance. We also helped to facilitate 11 Project Argus training sessions, delivered by the CTU. In total 121 businesses attended and 400 people were trained.
This coordinated working means Manchester businesses are now following central and national guidelines around their business continuity and resilience planning. This has created a strong partnership in Manchester between the Counter Terrorism Unit, the Business Continuity Forum and business community.
Three members of CityCo staff have also been trained to deliver Project Griffin to CityCo and Manchester BID members in-house, ensuring continued guidance is on offer.
Our communications around this time included 121 phone calls, face-to-face meetings and briefings with businesses, series of e-shots, web posts, Twitter updates @cityco @manchesterBID and LinkedIn.
As part of our CityCo/BID corporate events programme CitySessions, shortly after the time we also ran a panel event discussing best practice around Urban Resilience.
We publicised our attendance at the London National Counter-Terrorism summit, where our Operations team presented our learnings from the period. And we ran a PR for the Manchester Evening News about the city 'getting back to business'.
I Love Manchester
Following the practical advice, we supported the city's resilience and pride messaging 'I Love Manchester', which saw us send artwork around to businesses to share their love and strength for Manchester. This resulted in banners, window vinyls, posters, stickers, online badges and social media assets and positive messages being shared.
You can still download the the artwork files here.
Recognition 
CityCo, Manchester BID and our Business Crime Reduction Partnership have since been recognised for our work to support businesses by the local authorities Manchester City Council, Greater Manchester Police, the Fire Service and in the official Government review following the attack: The Kerslake Report.
We are delighted to have also been recognised by Business in the Community, the ATCM and The BID Foundation for this work. Thank you to our colleagues.