Manchester Pride 2023
Date & Time
ABID support for Manchester Pride: August 2023
Manchester Pride is a celebration of LGBTQ+ life. The annual August festival brings together LGBTQ+ communities and allies to Manchester to celebrate and protest.
The event draws attention around the globe to position Manchester as a beacon for LGBTQ+ equality and inclusion. Attracting thousands of people to the streets each year, the festival offers a huge programme of events and activities.
CityCo, The City Centre Management Company, supports Manchester Pride via our work for City Centre BID and Accommodation BID.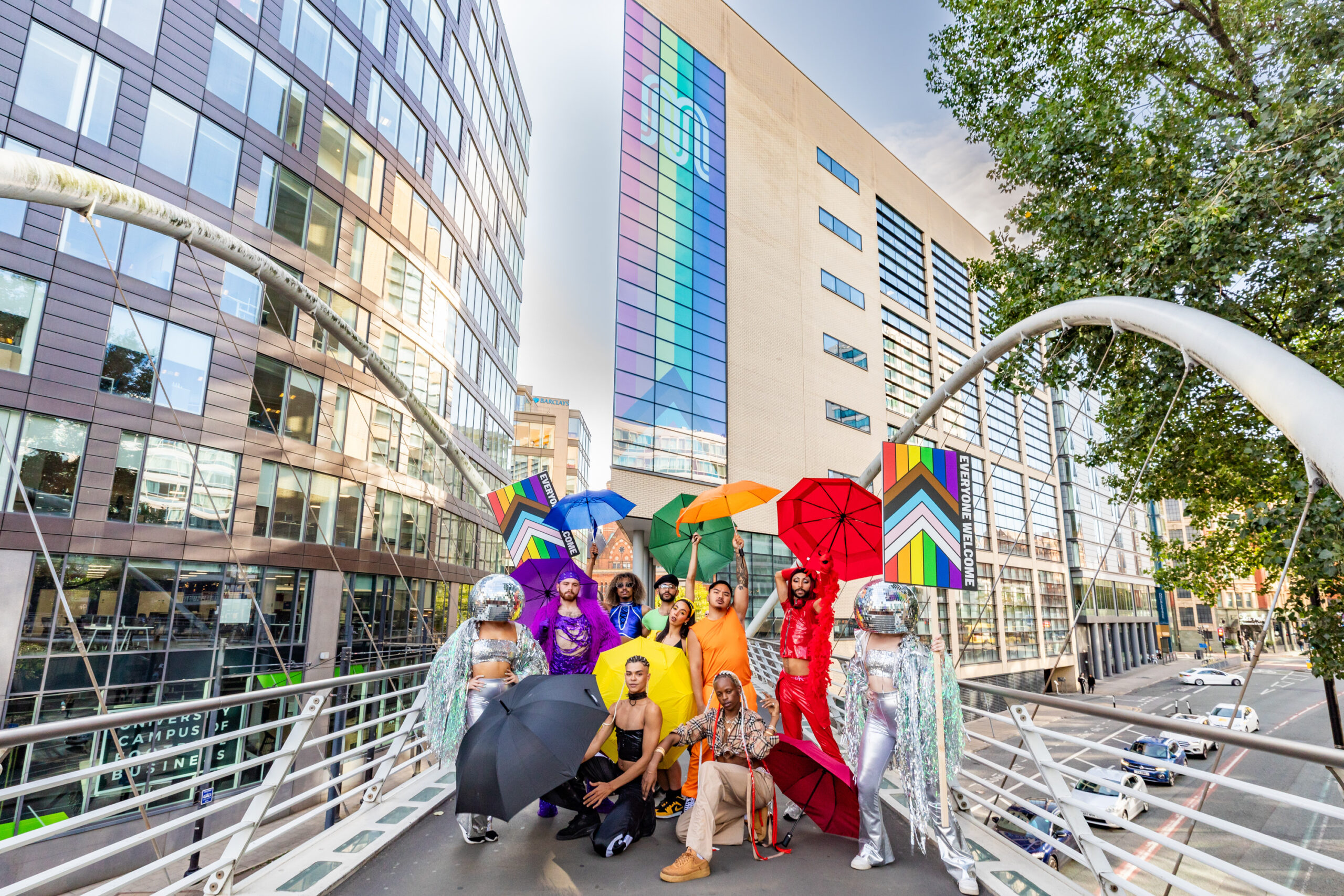 Everyone Welcome Campaign
The purpose of the 2023 'Everyone Welcome' campaign was to create a warm welcome for Manchester Pride visitors – both local, and those who had travelled to Manchester to stay in the city. The aim was to help expand celebrations and attract positive PR.
Activities created a meaningful connection to the LGBTQ+ community via fundraising for the Manchester Pride Charity and supported and promoted Pride's core values.
The campaign included:
The campaign partners were Manchester Pride, Transport for Greater Manchester, Marketing Manchester, Manchester City Council, Bay Media, AXIS, Manchester Arndale.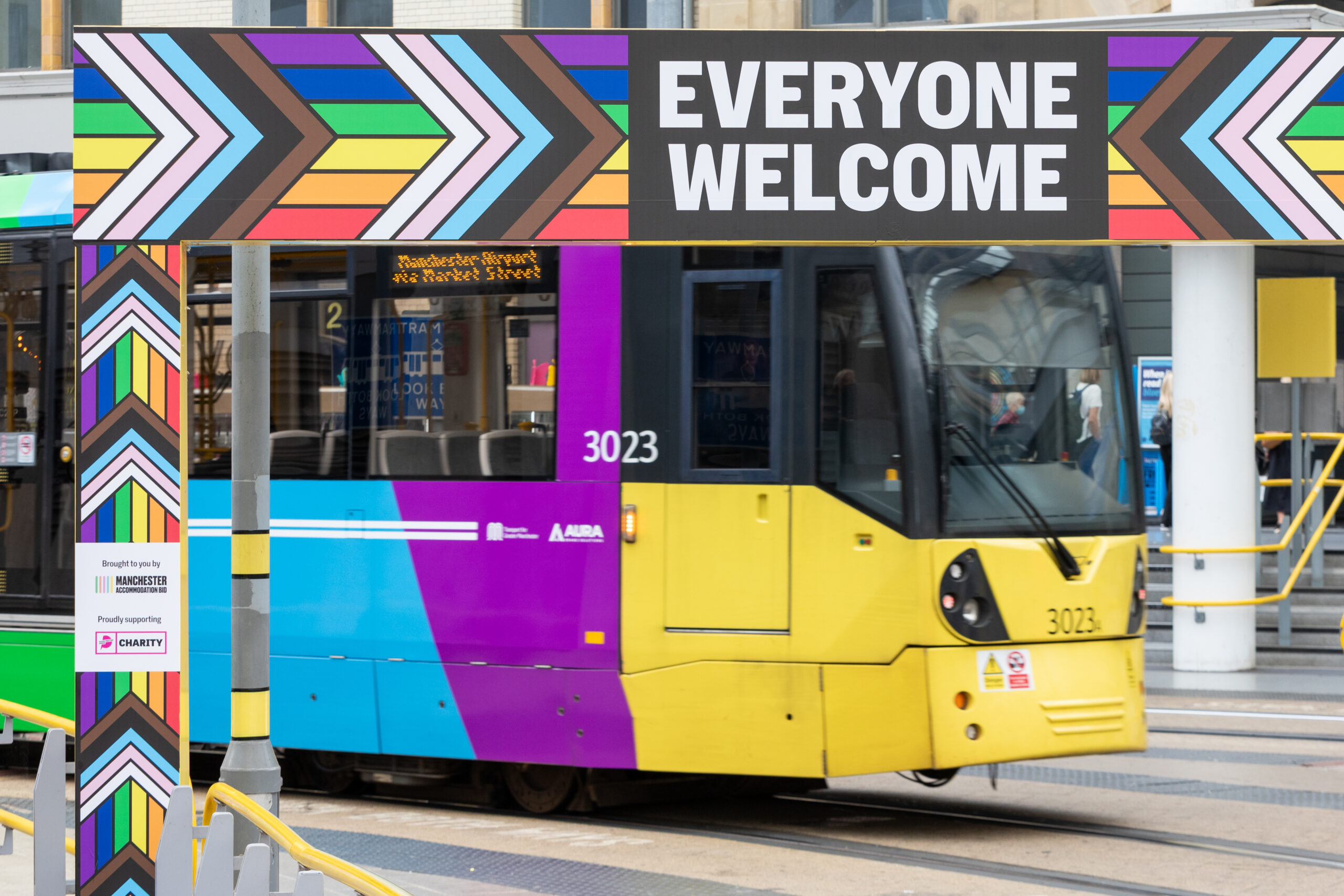 Manchester LGBTQ+ Walking Trail
It's always been queer up north, and Manchester has been at the very heart of LGBTQ+ culture for a long time. From Victorian drag balls to Canal Street, the Campaign for Homosexual Equality and the city's famous Pride Parade, Manchester has always led the way with queer activism. Its people, its resilience, its unapologetic queer energy has been present for hundreds of years.
In 2003, a Heritage Trail was commissioned for Europride, funded by The Heritage Lottery Fund, to provide a better understanding of the city's gay right movement. The trail featured street mosaics designed by artist Mark Kennedy, unlocking many examples of queer life to remember, reflect on and celebrate. Some of these tiles still exist across the city.
For Pride 2023, we refreshed the trail with local Playwright and Tour Guide, Chris Hoyle, and featured new stops and new stories that reveal more of the city's fascinating queer life.
HOTELS: To take more stock of the trail maps, please email events@cityco.com
Visitors to Manchester can take the trail anytime at visitmanchester.com/lgbtqtrail
With thanks to our to trail leader Chris Hoyle and very special guests Anna Phylactic, Annie Wallace, Paul Fairweather, Louise Wallwein MBE, Kate O'Donnell.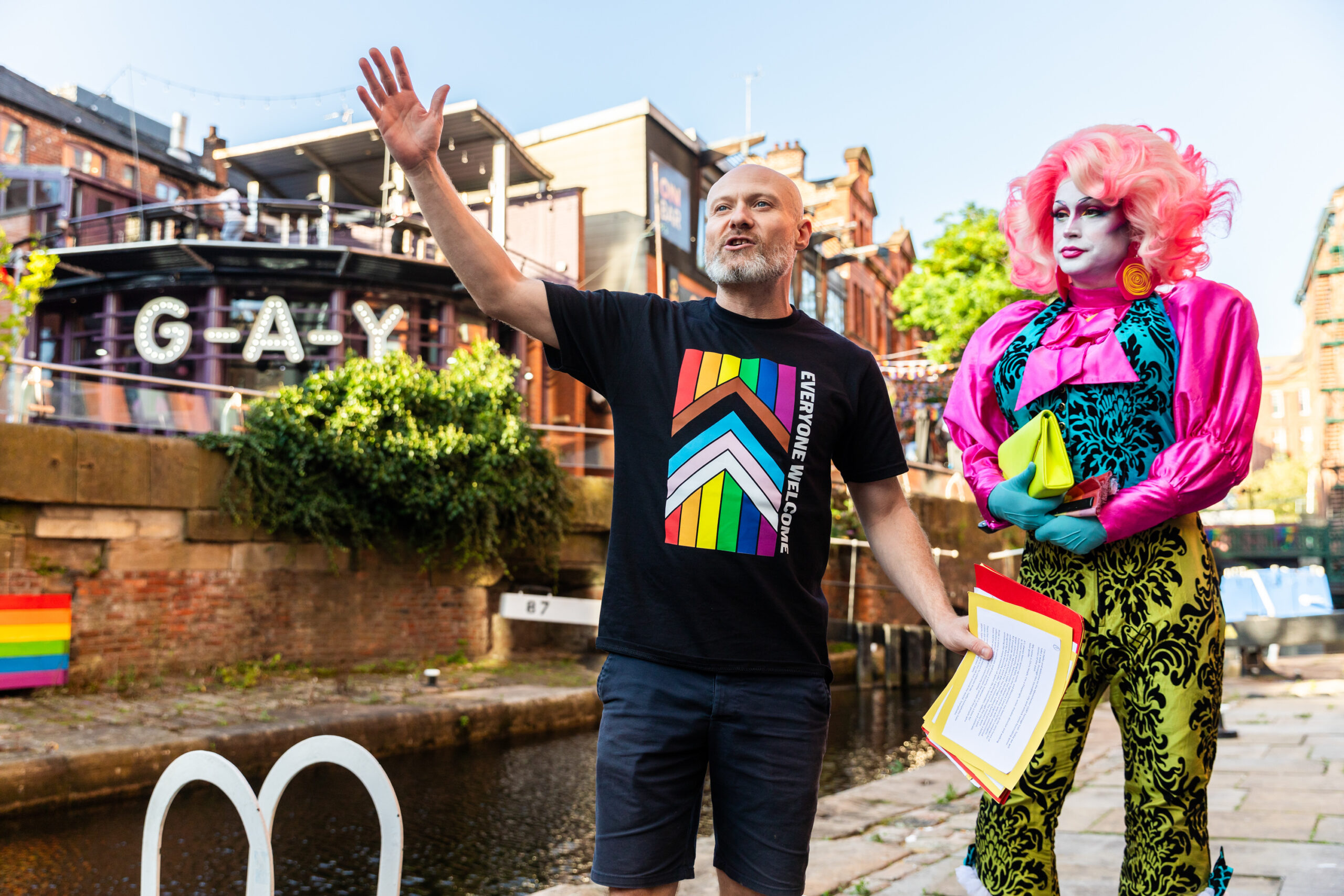 2023 Activity Reporting
Press Coverage: £96,000 AVE (advertising value equivalent) of PR including the front page of Manchester Evening News and features in CityLife, Manchester's Finest, I Love MCR, The Manc, Place North West, Gaydio, Canal Street Media +++
Estimated Readership: 830,000
Everyone Welcome Campaign: £100,000+ media value (more than 3 X budget, thanks to established media partnerships)
Opportunities to See: +4 million
NB. not including TFGM's Victoria Station archway advertising
Manchester LGBTQ+ Walking Trail: 8000 printed maps distributed
Any Enquiries?
Email us at: events@cityco.com