Dear Manchester City Centre BID Colleague,
December 2022 saw a ballot held for the creation of a new city centre Business Improvement District, building on the successes of the previous BID that has been running for a decade.
The new BID will commence operations in April 2023, and we would love for you to be involved in working with us on delivering the most vibrant, attractive, and successful city centre in the UK.
If you are a retail or hospitality business and want more information, or to add your contact details to our database, email phil.schulze@cityco.com
If you are an office tenant or landlord and want more information, or to add your contact details to our database, email erica.roberts@cityco.com
For general enquiries, and to get involved in the new BID Council, email phil.schulze@cityco.com
Manchester BID has a busy schedule, and we are delighted to have you on board.
Jane Sharrocks,
Chair, Manchester City Centre Business Improvement District
General Manager, Selfridges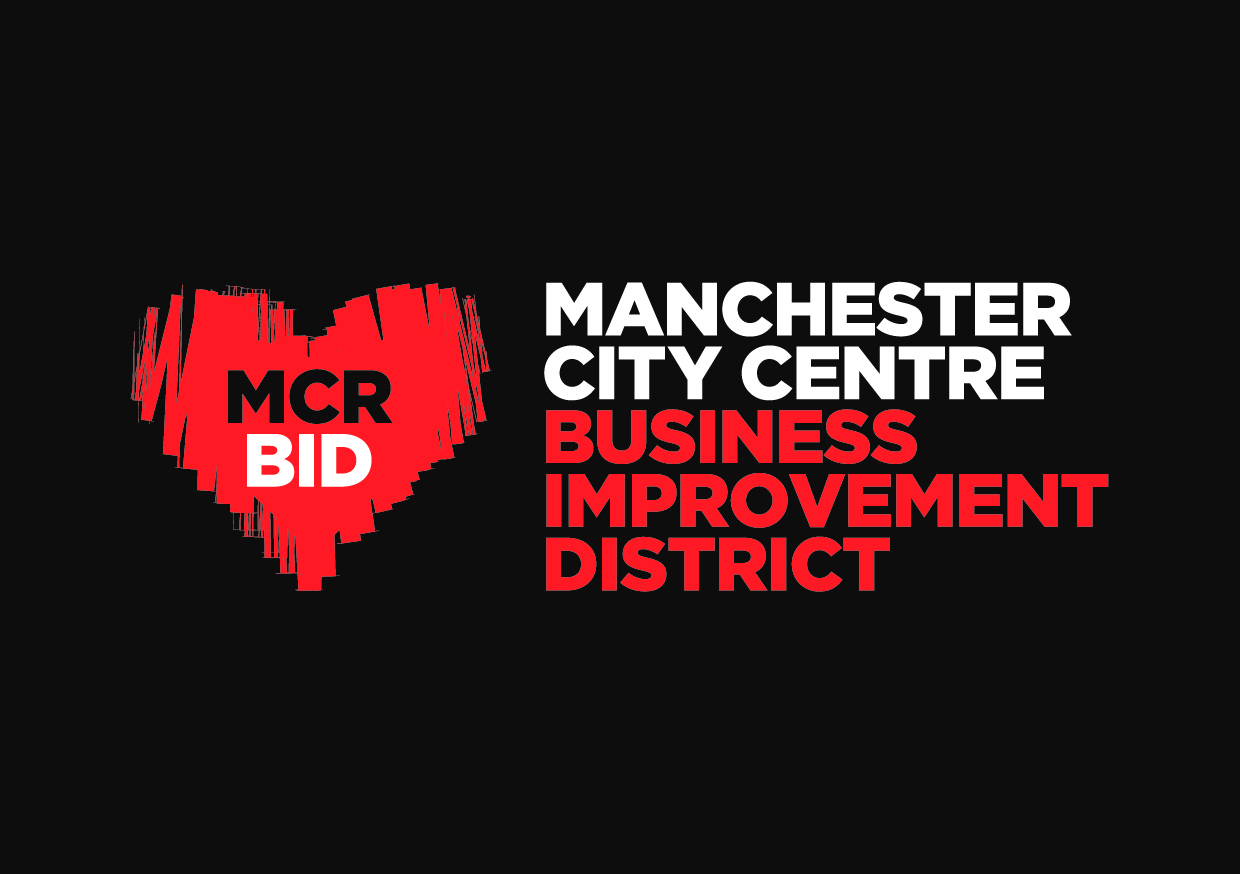 ——————————————————————————————————————–
AFTER A DECADE OF DELIVERING SUCCESSFUL INITIATIVES THAT HAVE SUPPORTED BUSINESSES AND BROUGHT MORE VIBRANCY TO THE CITY CENTRE, MANCHESTER CITY CENTRE BUSINESS IMPROVEMENT DISTRICT IS LOOKING FORWARD TO THE NEXT 5 YEARS.
Manchester City Centre BID will now extend its business network to incorporate offices, joining current retail and hospitality operators.
Working together, we will see the city centre continue to recover from the pandemic, accommodate consumer trends as they evolve, be part of the city as its grows and changes for the better. Together, we can create more and more reasons for people to visit and work in our great city.
OUR PLAN FOR THE 2023-28 BID TERM
SUPPORTING BUSINESSES AROUND 4 KEY THEMES:
ATTRACTING VISITORS: Attracting shoppers, visitors, tourists, and workers into the city centre, whilst enhancing the city's reputation as a thriving destination
ENVIRONMENT: Improving the city centre as a welcoming, attractive, resilient, and safe place
COMMUNITY: Maintaining a tight-knit relationship between levy payers and keeping businesses in the loop with city authorities
ESG: Supporting businesses to meet Environment, Social and Governance (ESG) commitments
——————————————————————————————————————–
HELP TO SHAPE YOUR NEW BID
As part of new company governance, there is an opportunity for all levy payers to join a BID Council, inaugurating in April 2023.
Alongside the current Board, and AGM, BID businesses can meet at a quarterly BID Council. The meeting will bring together representatives from key business sectors and locations, along with the city's public agencies (Manchester City Council, Transport for Greater Manchester, Greater Manchester Police, Marketing Manchester). The aim is for colleagues to regularly meet, feedback, share best practice, and help inform BID and city centre strategies.
For more information, and to register your interest in joining the new BID Council, please email phil.schulze@cityco.com by Friday 31st March.
——————————————————————————————————————–
SAVE THE DATE: ANNUAL GENERAL MEETING
Tuesday 18th April 2023
9am Arrival & Refreshments
9.30am Start – 11am Close
Friend's Meeting House
6 Mount St M2 5NS
Please RSVP HERE by Thursday 6th April.
——————————————————————————————————————–
2023 MAJOR EVENTS CALENDAR
Your printed copies will be delivered by our City Hosts, or you can download and print here.
You can also keep an eye on our homepage events calendar at anytime.
——————————————————————————————————————–
GET INVOLVED IN THE MANCHESTER FLOWER FESTIVAL (26-29 MAY)
Download our BID participation leaflet here.
——————————————————————————————————————–
MANCHESTERBID.COM
This website is your portal for weekly and monthly footfall reporting, city events calendar, business briefing dates and more information about BID services.
FOLLOW THE BID
LinkedIn: ManchesterBID
Twitter: Manchester BID
Instagram: CityCo.ManchesterBID
---